Stewardship News:
12/31/2014: Doug Brown has marked the access at the Ely Mountain Conservation Area with blue flagging. Please park on the side of the road (not in private driveways). The stream crossing is challenging due to recent weather.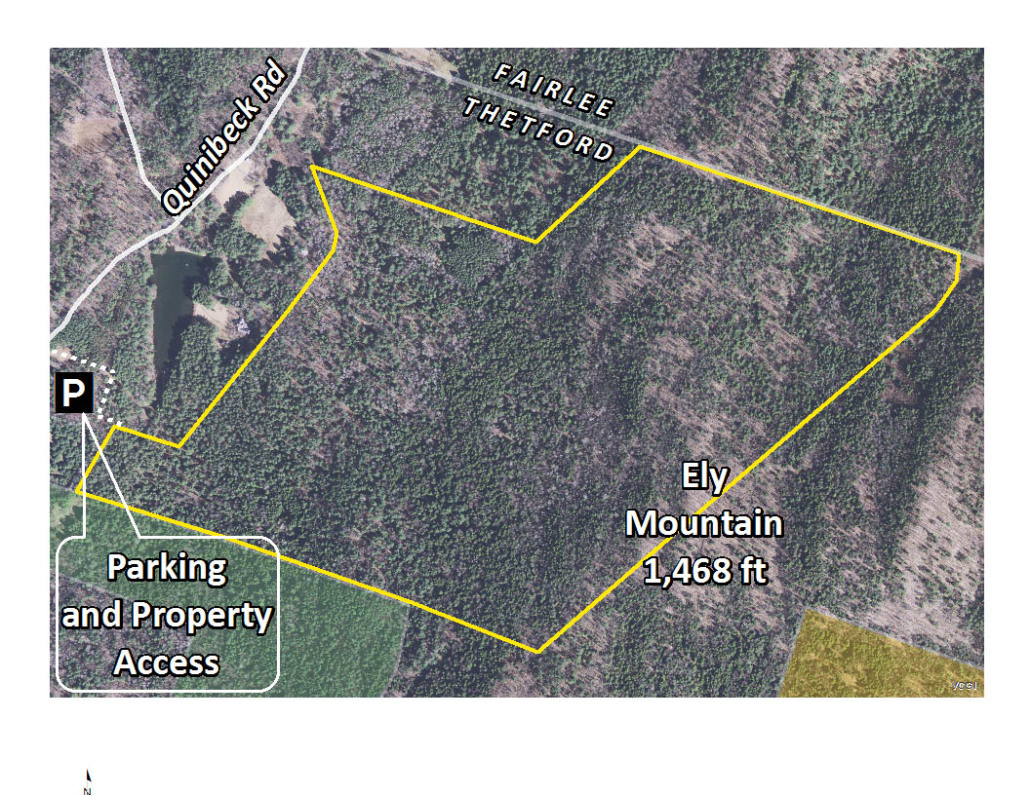 Thanks to a generous gift of land from Jock and Deecie Denison, contributions from more than 90 local families and businesses and support from the Thetford Conservation Commission, UVLT owns a 208-acre "crown jewel" in Thetford.  We expect spend the next year becoming intimately familiar with the property. Through the seasons we'll host a variety of programs on the land — our ideas include wildflower walks, birding trips, vernal pool identification and looking for amphibians, winter tracking, identification of non-native invasive plants and deer browse assessment. These activities will help lay the groundwork for our  long term stewardship and community enjoyment.
If you are interested in assisting, or to sign up for notices of activities at Ely Mountain, please contact Doug Brown.