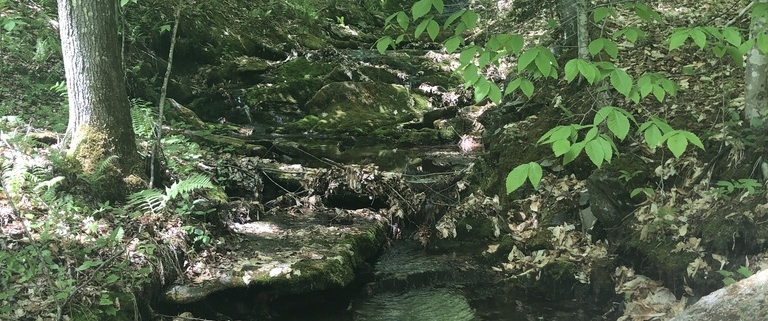 UVLT and the Norwich Conservation Commission are excited to announce the completion of our fundraising campaign to purchase and protect the Woody Adams Conservation Forest! With the support of 148 individuals and families in the community we were able to raise the $65,000 needed to complete the purchase of this important piece of upland forest […]
https://uvlt.org/wp-content/uploads/2021/02/Perennial-Stream.jpeg
1024
768
Alison Marchione
https://uvlt.org/wp-content/uploads/2014/02/logo_banner221.gif
Alison Marchione
2021-04-14 14:56:09
2021-04-14 14:58:34
Woody Adams Conservation Forest Fundraising Complete!

By Michael J. Carlowicz Jr., Dartmouth Class of 2022  Betula papyrifera, or the paper birch tree, is a common sight for hikers in northern North American forests. As the state tree of New Hampshire, the paper birch can be easily identified by its white-colored bark, which peels off in thin paper-like layers. Most trees have dark […]
https://uvlt.org/wp-content/uploads/2021/04/IMG_2762-copy-1-scaled.jpg
745
2560
Alison Marchione
https://uvlt.org/wp-content/uploads/2014/02/logo_banner221.gif
Alison Marchione
2021-04-01 13:47:33
2021-04-02 15:56:24
Why Are Paper Birch Trees So White?

As part of its plan to address financial challenges facing the Vermont State College System, Vermont Technical College is selling surplus real estate including 6 acres in Norwich adjacent to UVLT's Brookmead Conservation Area. The Herald interviewed VTC President Pat Moulton about the school's plan. Some community members have been concerned that the sale might affect […]
https://uvlt.org/wp-content/uploads/2021/02/IMG_3458-scaled-e1612478697667.jpg
2099
2208
Alison Marchione
https://uvlt.org/wp-content/uploads/2014/02/logo_banner221.gif
Alison Marchione
2021-03-18 16:15:10
2021-04-06 15:49:55
Brookmead Conservation Area