UVLT Staff
Jeanie McIntyre, President
Jason Berard, Stewardship Director
Andy Boyce, Conservation Mapping and Field Specialist
Douglas Brown, Land Steward
Megan Chapman, Conservation Project Manager
Brie Swenson, Community Outreach Coordinator
Katelyn Currie-Huggard, Land Steward
Lorie Hood, Office Manager
Robin Kilfeather-Mackey, Vice President Operations
Alison Marchione, Programs Director
Peg Merrens, Vice President, Conservation
Craig Privett, Conservation Project Assistant
John Roe, Vice President Stewardship & Strategic Initiatives
To reach our staff by email: firstname.lastname@uvlt.org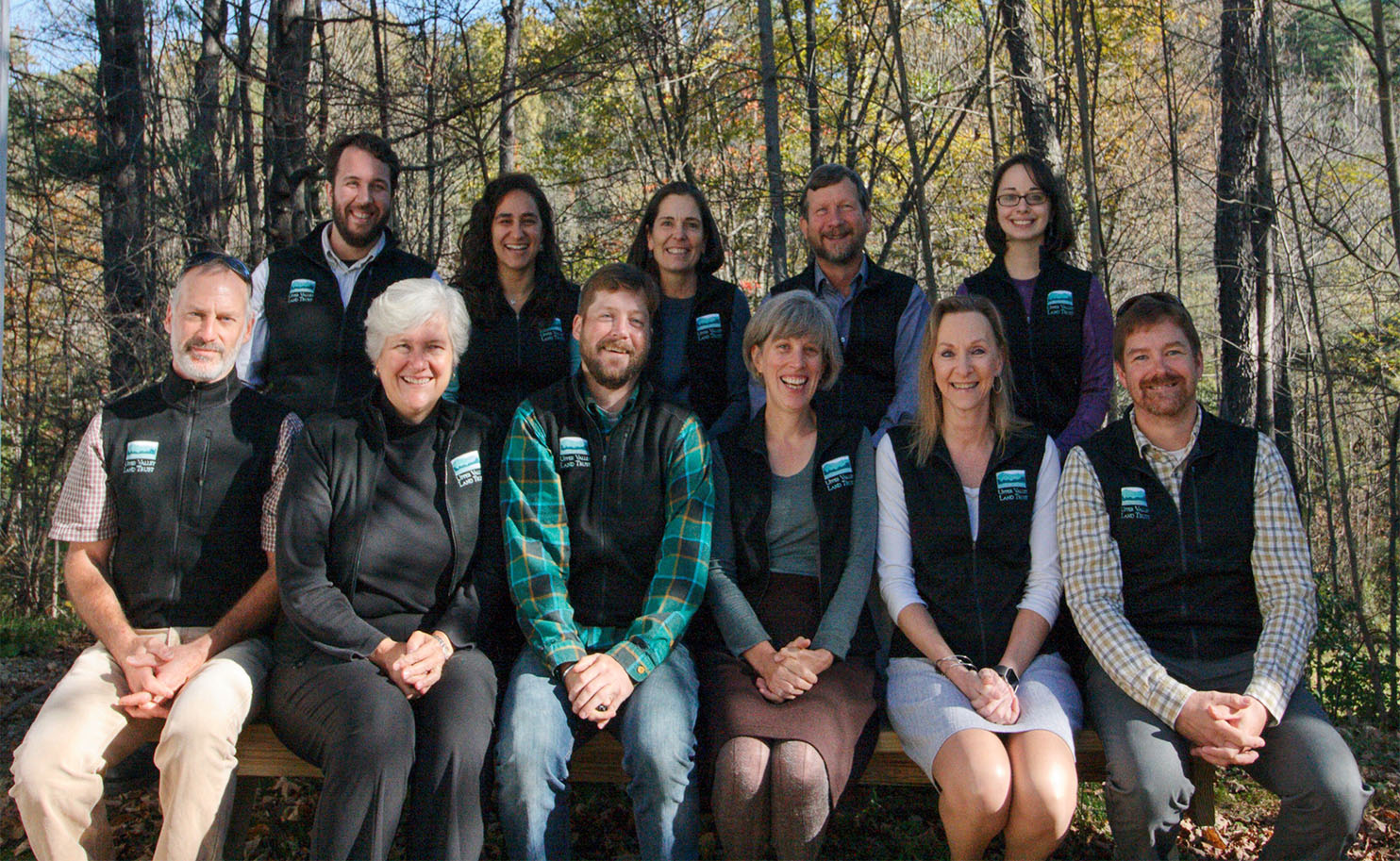 Top Row, From Left: Craig Privett, Megan Chapman, Peg Merrens, John Roe, Alison Marchione. Bottom Row, From Left: Andy Boyce, Robin Kilfeather-Mackey, Doug Brown, Jeanie McIntyre, Lorie Hood, Jason Berard.
UVLT Trustees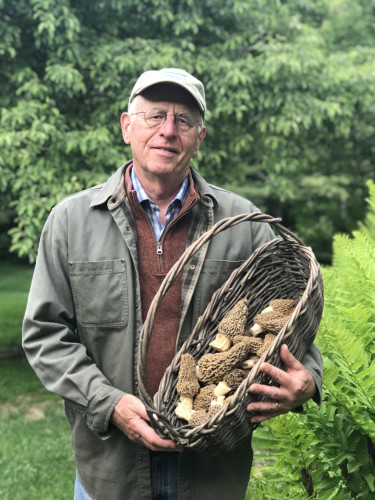 John W. Gerstmayr, Reading, VT (Chair) recently retired as a partner with the law firm of Ropes & Gray, LLP. During his 39 years with the firm, the firm grew from a regional law firm headquartered in Boston to an international firm with over 1000 lawyers located in ten offices across the US, London and East Asia. John's practice focused on corporate and securities law matters. He served as the head of the firm's Investment Management Group and chaired committees of the Boston Bar Association and the American Bar Association focusing on investment company matters. John is a member of the Board of Overseers of the Handel & Haydn Society, and previously served on its board of directors. He has served as a director and secretary of The Miramichi Salmon Association (U.S.), Inc. for over 20 years. In 1998, John and his wife Pam purchased land in Vermont and began building a weekend home, which is now their principal residence.  They share their 115 acres with two horses and an English Setter. (They confess to spending winter months on Seabrook Island, near Charleston, SC. ) John's academic background includes a BS in Physics, an MS in Management from Rensselaer Polytechnic Institute, and a JD (magna cum laude) from University of Pennsylvania Law School.  John's interests include gardening, fishing, hunting, horseback riding, piano, golf and reading history.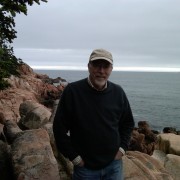 John Archer, Enfield, NH has taught high school history, served parishes in New Jersey, Michigan and California as an ordained Episcopal priest, and lectured in church history, preaching and liturgics. John became involved early on in the digital media publishing industry, managing his own editorial services company, and working at McGraw-Hill, Prentice Hall, and the Boston-based Pearson Education Central Media where he retired as Managing Director in 2012. While in Boston, he served as a non-stipendiary priest on the staff of Church of the Advent, Boston. John and his spouse, Susan Abel, moved to Enfield in November 2011, when Susan took a position as an editor for University Press of New England in Lebanon. John is currently Vice President of the Board of Trustees for the Enfield Shaker Museum. He also sings with the Handel Society at Dartmouth, and is a visiting mentor and sometime editor at the Wingspan Foundation, based in Warrenton, Virginia. Since moving to the Upper Valley, John has served as a UVLT volunteer in collecting documentation relating to land conservation projects, and has recently participated in stewardship training and in visitation and monitoring of parcels of Upper Valley land that are currently under conservation easement.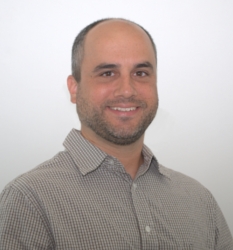 Justin Gullota, Brownsville, VT
Justin is an engineer at Hypertherm in Hanover NH where he designs industrial products and is also very active in Hypertherm's community service culture.  During his time at Hypertherm, he has had the opportunity to volunteer with a wide range of organizations on many different projects in the Upper Valley.
He holds bachelors and masters degrees in electrical engineering from Rensselaer Polytechnic Institute, and is a named inventor on three US patents.  Justin and his wife Kelly live in Brownsville VT and enjoy skiing, hiking, swimming, kayaking, and rock climbing.
June Hemberger, Enfield, NH
June's love of the outdoors began as a child when she spent hours climbing trees and swimming in Long Island Sound.  That interest led to a BS in Zoology, and an MS in Education; later June completed an MBA at UNH.  June moved to the Upper Valley 35 years ago.  Now retired, June most recently was practice manager for medical specialties DHMC and previously worked as an independent consultant focusing on team and leadership development, and strategic planning. She formerly owned a successful retail business, Board and Basket, in Lebanon and, prior to that, worked in the Lebanon Public School system. During this time June lived in Norwich, VT, while serving on the Norwich School Board, the Proctor Academy Board and the Upper Valley Land Trust Board.  June believes deeply in the importance and value of preserving land. Her family conserved land on an island in Maine where her son built their off-the-grid cottage —- a personal experience in the conservation and stewardship process. She recently moved to Enfield NH where she is on the Enfield Shaker Museum board. Her love of nature and the outdoors continues; she feels most at home walking in the woods or swimming in saltwater. Whenever possible, she loves to sail, ski, garden, and be outdoors with her two children and three grandchildren.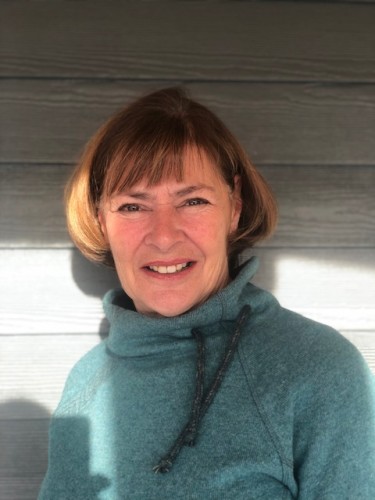 Debbie Klene, Brownsville, VT

Debbie has always enjoyed the outdoors and became even more interested in land conservation and stewardship while serving nine years on the Board of The Farmington Land Trust in Farmington, Connecticut.
Debbie grew up in Ohio and moved to Connecticut after graduating from the University of Cincinnati. Debbie started her career in health care and then founded and ran Horse Sense Building Frames for 25 years. Debbie retired in 2012 and her husband Roger retired in 2015 as President of The Mott Corporation. They bought their Vermont property in 2002, but enjoyed it on weekends only until they moved here permanently in 2015. They now share their 60 acres in Brownsville, Vermont with two dogs, several chickens, and their horses nearby.
Debbie served as Conservation Chair of the Farmington Garden Club, on the Board of The Farmington Land Trust, as well as volunteering for many organizations. Debbie and Roger have two daughters, and five grandchildren. Debbie's life long love of horses allows her to explore many of our beautiful trails on horseback. When not riding, she enjoys gardening, hiking, reading, and travel.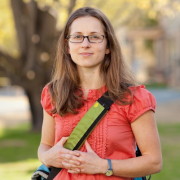 Elena Mihaly, Norwich, VT is a Staff Attorney for Conservation Law Foundation (CLF), a New England-wide environmental nonprofit advocacy organization. Elena works primarily within CLF's Clean Water and Healthy Forests Program, using her legal background to clean up stormwater pollution, curb nutrient pollution, and enforce the Clean Water Act. Elena is also engaged in CLF's Legal Services Food Hub, a free legal services clearinghouse for farmers and food entrepreneurs. Elena received her J.D., summa cum laude, and Masters in Environmental Law and Policy from Vermont Law School. Before law school, Elena worked on a small dairy farm in Vermont, where she fell in love with cows and homemade butter. The experience left Elena deeply committed to preserving New England's working landscapes. When she's not fulfilling her CLF duties, Elena is out exploring the natural world through climbing, skiing, or trail running. Elena lives with her husband, Justin, and cattle dog, Shubie in Norwich.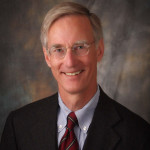 Chris Nesbitt, Brownsville, VT 
Chris is a founding partner at Focus Acquisition Partners where he works with a broad array of clients who have an interest in financial services, medical devices, manufacturing, business services and off-shore opportunities in both Europe and Asia. He is a veteran entrepreneur and a former commercial banker. During his career Chris has owned and successfully grown a series of middle market manufacturing and business services companies. Chris holds two patents for flexible, medical dispensing devices, is a published author and an active community volunteer. Chris and his wife, Nancy, live in West Windsor, Vermont.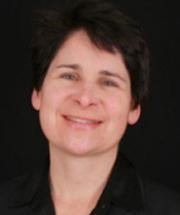 Laurie Ristino, Hanover, NH is the former director of the Center for Agriculture and Food Systems at Vermont Law School and an associate professor of law. She is a legal and policy expert on food security, the farm bill conservation title, ecosystem services, and private lands conservation.
She began her career as an attorney at the USDA during the George H.W. Bush Administration and continued to serve until President Obama's second term as a senior counsel and in various administrative leadership roles. Her public service deeply informs her scholarship, advocacy, and teaching, which is committed to practical innovation in service to people and the planet.
She has served in various leadership roles, including editor and columnist for the American Bar Association's Natural Resources and Environment magazine; Vice Chair of the Government and Private Sector Innovation Committee, American Bar Association; Section Leader, Section of Food and Agriculture Law, American Association of Law Schools; and Steering Committee, University of Vermont Food Systems.
Elisabeth Russell, Norwich, VT
When Liz first arrived in Norwich more than 25 years ago Board member, June Hemberger, was working to save Farrell Farm from development and contacted her for support.  Since then Liz's primary volunteer interest has been some aspect of land conservation.  She was active in the Norwich Hartford Greenway Project, the Conservation Commission, Norwich Special Places and is still a member of the Trails Committee.  She was a recipient of the Ashley Award for helping to conserve the "Bragg Hill project" and is a member of UVLT's Lands Committee and an easement monitor.  In 2002 she bought and conserved the 123-acre Sise Farm on Cossingham Road and provided public access on trails designed by John Morton – a project that continues to be of immense satisfaction.  In addition to hiking, skiing and maintaining the trails, her "job" is a seasonal farmer as shepherd of two sheep, two pigs and a real farmer's beef cows.
Nick is a Partner at Tuckerman Capital, an investment firm based in Hanover where he invests in small manufacturing and industrial services businesses throughout North America. Nick is a graduate of Dartmouth College and the Tuck School of Business. He has served as an advisor to the Vermont Institute of Natural Science (VINS) and is an active member of the Dartmouth Alumni Council. Nick's wife, Jennifer Caine, is a painter and faculty member in the Studio Art Department at Dartmouth. Nick and Jen are passionate about land and nature conservation issues, a raison d'être that was instilled in Jen from childhood growing up along the decreasingly rural Connecticut shoreline. Jen's late father was active in land conservation activities in Connecticut and passed his values along to Jen and Nick. They live in town in Hanover, spend much of their free time hiking or running (usually with their dog) amongst the Upper Valley's trails and public forests, and are also frequently found wandering the many conserved parcels at the southern end of the Connecticut River Valley in Lyme, Connecticut.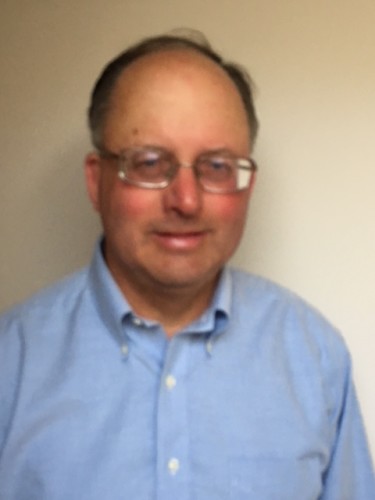 Allan Wieman, Hanover, NH
Allan Wieman was Managing Director and Head of Forest Products for General Electric Capital from 2001 until his retirement in 2015. In his role at GE Capital he led GE Capital's investments in and financings of over 13 million acres of timberland, primarily in the United States. Over 99% of timberlands were certified for sustainable management by third party (primarily FSC). Allan worked closely with conservation organizations in several important transactions, including a landmark transaction with The Nature Conservancy that conserved over 300,000 acres of formerly Great Northern Paper timberlands near Mount Katahdin/Baxter State Park in Maine. He also worked on conservation projects with conservation organizations in the US Southeast and Pacific Northwest. Allan moved to the Upper Valley with his wife, Jo Shute, in 2015. They enjoy hiking the many beautiful trails in the area.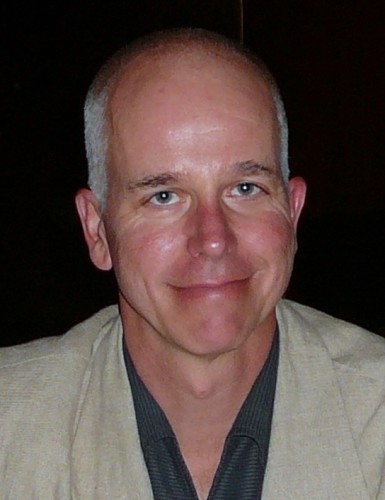 Stan Williams, Norwich, VT
Stan Williams is board chair, CFO and former CEO of ValleyNet and the operating partner of the East Central VT Community Fiber-Optic Network ("ECFiber".) ECFiber is a VT Telecommunications District formed by 24 towns with a mission to provide high speed internet to every location in its member towns in a financially sustainable manner.
Stan's for-profit career was spent financing, developing and operating wireless and wired telecommunications networks in the US, Italy and the UK with several publicly traded communications firms spun off from Cellular Communications, Inc., including Cellular Communications of Puerto Rico (CCPR), Cellular Communications International (CCIL), and NTL (now Virgin Media), all based in New York.
Stan, his wife Jenny, and their family live in Norwich, VT. He is a member of the Hubbard Brook Research Foundation and Upper Valley Land Trust Boards.
He is a graduate of Dartmouth College and Harvard Business School.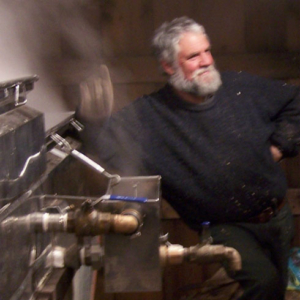 Willis Wood, Weathersfield, VT
Willis returns to the UVLT Board, on which he served from 1996 to 2002. Since then he has been active on the Advisory Board and the Lands Committee. He and his wife Cristina continue to farm in Weathersfield- this is their 43rd year- on a farm that has been in his family for more than 200 years. They raise a few beef cows and sheep, and sell hay. But their primary occupations are making maple syrup in the spring and cider, boiled cider and cider jelly in the fall. Willis has been active on the Weathersfield Planning Commission and Conservation Commission as well as past president of the local historical society. A Dartmouth College graduate, Willis has had a checkered career that includes being a watch salesman, a hospital orderly and a sawyer at a local saw mill.