Lebanon is a thriving small city with a
big outdoors!
'Wild About Lebanon' puts the spotlight on what makes the City so special. The Upper Valley Land Trust and the city of Lebanon have teamed up to celebrate the City's natural assets. The Wild About Lebanon Winter Recommendations feature a variety of properties and recreational resources located in Lebanon. These resources provide many different winter recreation options, made all the better with a few inches of snow on a sunny winter day. These suggestions feature a wide range of difficulty levels for people who are interested in going snowshoeing for the first time all the way to skiing experts.
Due to public health considerations we will not be leading in-person activities this winter. Instead, we invite you to try these activities at a time that works best for you.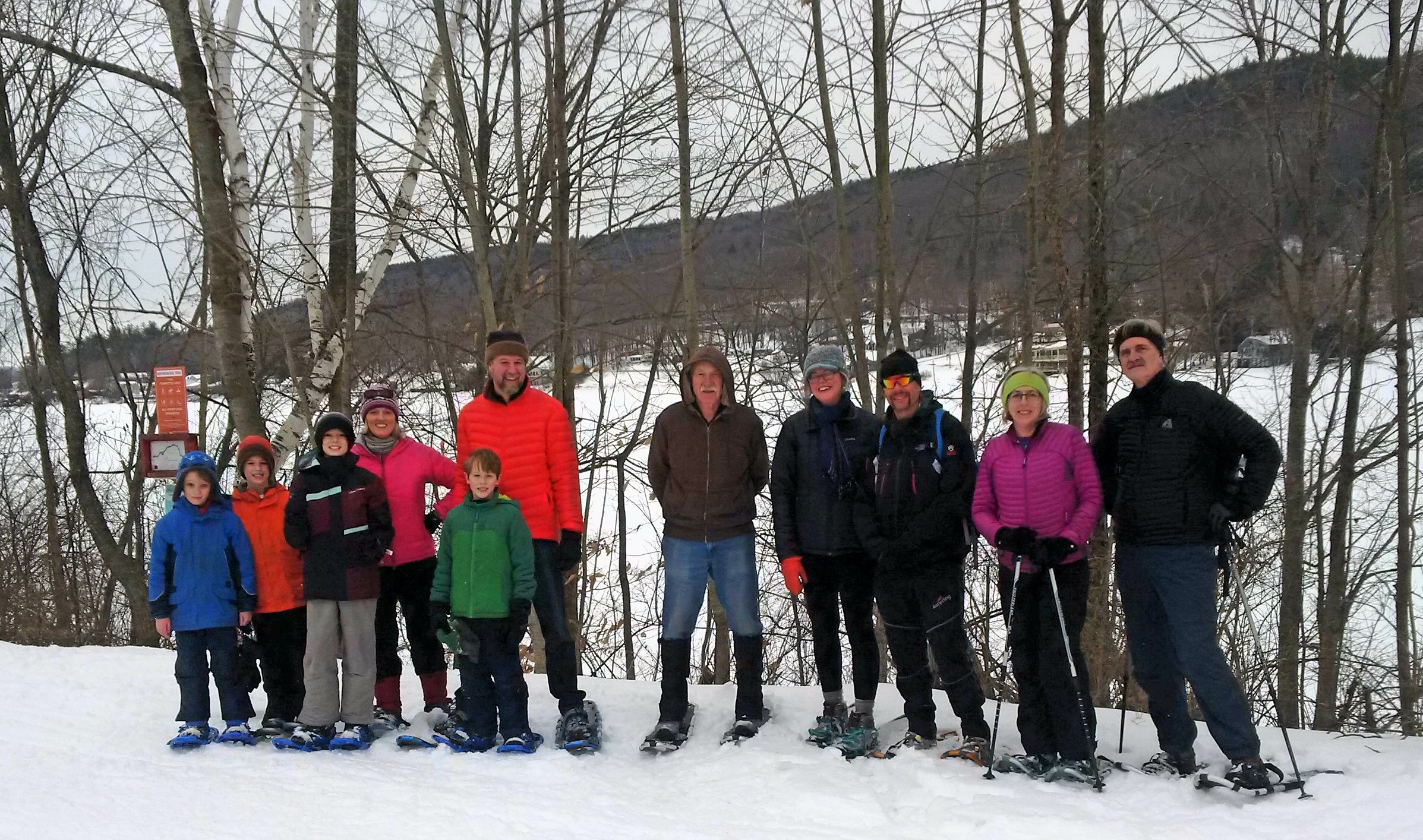 Our Recommendations
Snowshoeing at Farnum Hill
Farnum Hill is a popular hiking location situated between Lebanon and West Lebanon, just off of Miracle Mile. Many Lebanon residents enjoy walking and running on these trails during the summer and fall, so why not try them out during the winter! Snowshoes are really fun to use after a 4-6 inch snowfall, but can also be very helpful on icy, steep trails. Enjoying these popular woods with snow-laden tree branches and icy grasses poking out of snow banks is Upper Valley in the winter at its best.
The trailhead is located at the southern end of Poverty Lane, but the property can also be accessed from the Kings Highway trailhead located 1 mile south of the Route 4 / Poverty Lane intersection.
A map and more information are available on the Farnum Hill page of the City of Lebanon website.
Northern Rail Trail Cross Country Skiing or Snowshoe from Lebrun Meadow to Mill Road Loop
The Northern Rail Trail that links downtown Lebanon to Boscawen, NH is a local favorite at all times of the year. We recommend parking at the Ice House Road parking lot and heading west on the rail trail until the intersection of Mill Road on the left. Head up hill and to the left to continue onto Mill Road until it connects back to the rail trail. This trail is multi-use so be aware of snowmobiles or fat bikes that are also on the trail. 2.5 Miles, Easy
Parking Location: Ice House Road in Lebanon, NH.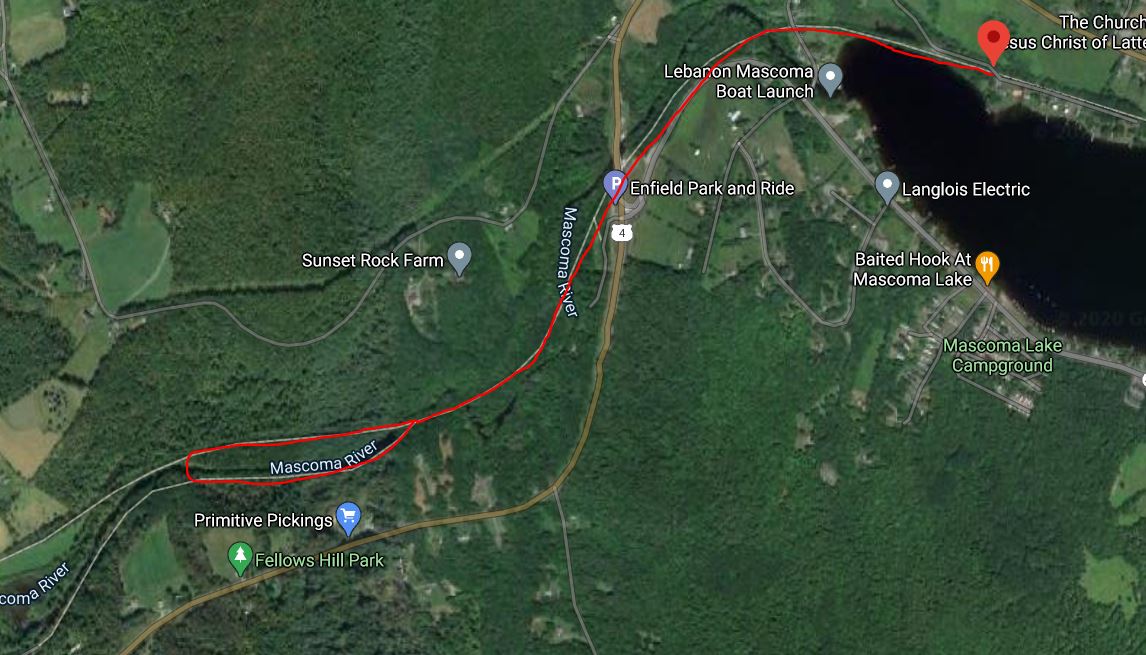 Mascoma Greenway Walking or Cross Country Skiing
A convenient corridor from downtown Lebanon to Glen Road that loosely follows the Mascoma River, the Mascoma River Greenway is a great place for a winter walk or a cross country ski. Walking along the greenway instead of along the roads provides nature viewing opportunities in the midst of an urban environment. Enjoy Great Blue Heron sightings while marveling at the engineering of old train bridges.
You can park along Glen Road by the trailhead on the western terminus of the Greenway or you can park in downtown Lebanon and walk to the eastern terminus, across the street from Phnom Penh Sandwich Station.
A map and more information is available on the Mascoma River Greenway website.
Backcountry Skiing at Signal Hill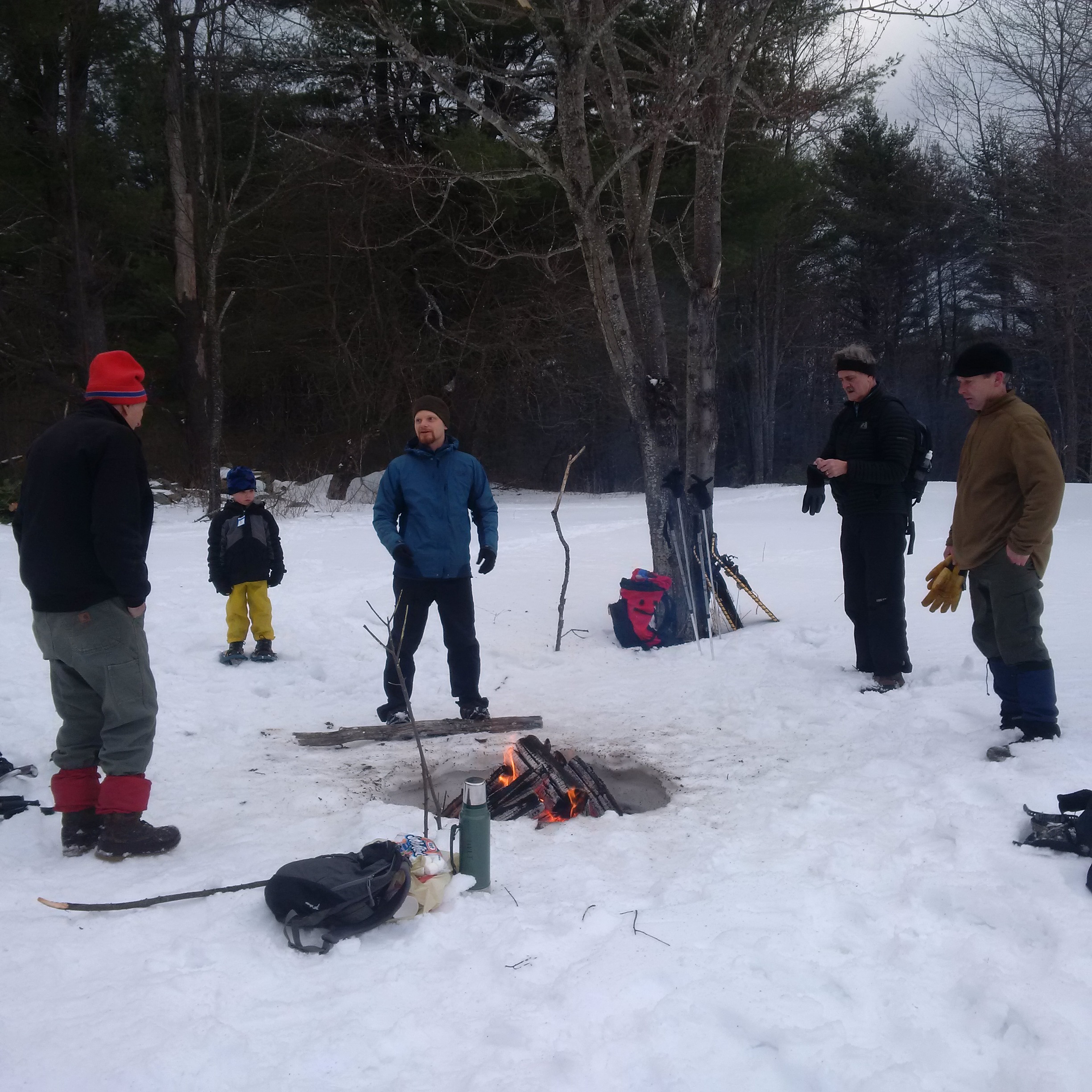 Known for spectacular sunset views, a rich history, and a steep climb, flip the script at Signal Hill by making the descent the best part of the day! With wide open fields and 300 feet of vertical on the east side of this conservation area, a mini backcountry ski or snowboard adventure awaits after a snow storm. For you experienced riders, consider this hill intermediate, but a black diamond when there's fresh snow.
Parking is available on Alden Road, at the bottom of the hill.
A map and more information are available on the Signal Hill page of the City of Lebanon website.
Discover Lebanon's Class Six Roads
We don't have a specific recommendation for which Class Six Roads for you to explore, but if you enjoy taking a stroll through history on a snowy afternoon, this option is perfect for you! The City of Lebanon ca  point you toward a hike that is right for you on one of the many historic and now forested roads in the City. Contact Mark Goodwin with the City of Lebanon for maps and more information: Goodwin@lebanonnh.gov.
Ice Skating Loop on Mascoma Lake
2021 will be the Mascoma Lake Skating Association's first year leading the effort to plow a loop for ice skating on Mascoma Lake. As of early January, there is a 1.25 mile loop that is open for skating and is accessible from the Route 4A boat ramp. Skating on the lake is at your own risk!
The current loop is accessible from the Route 4A boat ramp near the bridge and from Lake Side Park and the group expects to plow more loops throughout the winter. Conditions updates are available on the website, check before you go!
More information is available here: Mascoma Lake Skating Association.
XC Skiing at River Park
The Lebanon Recreation and Parks Department have come to an agreement with the Friends of River Park to open up this site for winter recreation. Over 2 miles of trails will be groomed this winter and will closely follow the trail network at the property that was launched in the summer of 2020 by Friends of River Park. River Park is a research park development that will feature public access to the Connecticut River even after construction on the development is completed.
More information about this XC ski opportunity is available at this link: Friends of River Park – News.