Let Your Love of the Land Live On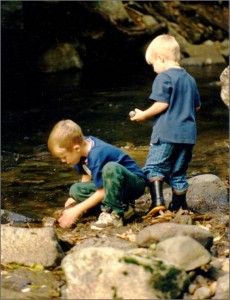 Make a Legacy Gift to Fund the Future
Donors choose planned gifts as a way to make a lasting contribution to the Upper Valley region and give permanent voice to their land conservation values. Bequests, beneficiary designations and life income gifts are powerful estate planning tools that offer a wide degree of flexibility to donors who wish to reduce their estate tax liability.
Planning a Legacy Gift to UVLT
Your legacy gift will be even more beneficial to UVLT if you can share your plans with us in advance. UVLT's Development Director would be pleased to learn about your interests and discuss how your gift can be directed to most benefit UVLT's mission. You may choose to direct your gift to one of the UVLT's three endowment funds – the Conservation Endowment, the Stewardship Fund, or the Operating Endowment – or to another restricted purpose. A qualified financial planner can assist you in determining the type of planned gift best suited to your needs.
Planned Giving Options:
Bequests
One of the easiest ways to make a significant and lasting gift to UVLT is to include a bequest in your will. Your gift can be expressed as a precise dollar amount, specific property, a percentage of your estate, or the remainder of your estate. UVLT can assist you by providing suggested language for your bequest. Please contact us for details.
Charitable Remainder Trusts
Typically funded with cash or securities, a Charitable Remainder Trust pays lifetime income to you and/or to other beneficiaries, with the trust principal eventually coming to UVLT. This gift is attractive because it offers substantial tax benefits and the opportunity to increase income.
Charitable Gift Annuities
A Charitable Gift Annuity offers tax benefits, the opportunity to increase income, and the security of a constant payment stream. In exchange for your gift of principal, UVLT will make fixed payments to you for your lifetime and, if you choose, the lifetime of a surviving spouse or other second person. UVLT suggests that gift annuities be funded with a minimum of $10,000.
Life Insurance
A life insurance policy you no longer need for your family's security can make an excellent charitable gift. You may simply name UVLT as beneficiary of the policy, or name UVLT as the owner of a fully- or partially-paid policy and receive additional tax benefits.
IRA Assets & Retirement Accounts
Passing on retirement assets to heirs can carry hefty estate and income taxes. By designating UVLT as a beneficiary to receive all or a percentage of a qualified retirement account, or giving UVLT a retirement account through a bequest in a will, you can accomplish both philanthropic and estate planning goals.
UVLT Legacy Society
Charles & Lynn Bohi
Lisa Cashdan & Peter Stein
Robert W. Christy
Patricia Ayres Crawford
Deborah Crowell
Marilyse de Boissezon
Kurt Gotthardt
Marion McCollom Hampton
Mrs. Wilfred G. Hill
Carol Langstaff
Carola Lea
Doug & Jean Loudon
Peter Martin & Lynn Freeman
Jeanie McIntyre
Christopher Milanesi
Chris & Nancy Nesbitt
David & Sarah Drew Reeves
Patricia Richardson
Elisabeth Russell
Carl W. Schmidt
Don & Irmi Snowden
Anne Stephens
Edward & Virginia Taylor
Genevieve Williamson