Upper Valley Land Trust Staff
To reach our staff by email: firstname.lastname@uvlt.org
Jeanie McIntyre, President
Jeanie joined UVLT as the bookkeeper way back in 1987 and has been thrilled as UVLT has grown and changed to meet the needs of the Upper Valley community. Jeanie's childhood was in Lyme, roaming the woods with her brother, raising calves for spending money, sugaring, haying and generally loving the land around her. Jeanie has a BA from Davidson College where she studied economics and the myths and realities of American land use history.
Favorite Outdoor Activity: If I'm not on my tractor, my favorite place is on the trail to Trout Pond.
"It's the safest, most long term, highest payback
and lowest risk investment that we know… your place,
land, your community, each other, the future."
-Janisse Ray
Jason Berard, Vice President of Stewardship
Stewardship Director Jason Berard has worked at UVLT since March 2010.  He grew up in the Northeast Kingdom of VT and spent equal parts of his youth hunting, fishing, and hiking within a 30 mile radius of St. Johnsbury. After receiving a bachelor's degree in Fine Art from Boston University, he moved back to Vermont. Jason lives with his high-school sweetheart, their three children and two cats in a 1780 farmhouse which is surrounded on three sides by UVLT-conserved land. When not at work, Jason enjoys spending time outdoors, whether on foot, bike, skis, or on the water. Currently, Jason spends much of his free time restoring a wood and canvas 1936 Old Town Otca.
What's your favorite outdoor activity in the Upper Valley? Micro adventures! https://www.alastairhumphreys.com/microadventures/
What's your favorite UVLT conservation area or conserved trail? The next one we protect!
There is a pleasure in the pathless woods,
There is a rapture on the lonely shore,
There is society where none intrudes,
By the deep Sea, and music in its roar:
I love not Man the less, but Nature more,
From these our interviews, in which I steal
From all I may be, or have been before,
To mingle with the Universe, and feel
What I can ne'er express, yet cannot all conceal.
George Gordon Byron
Cassie Bernyk, Land Steward and Volunteer Coordinator
Cassie grew up on the sandy shores of New Jersey but always seemed to be in search of higher elevations. After graduating in 2018 from Ramapo College of New Jersey with a B.A. in Environmental Studies, she immediately adventured to New Hampshire. She spent the next few years in the Mt. Washington Valley working for local non-profits, including the Appalachian Mountain Club and The Nature Conservancy.
After spending the last year in New York City working for the United Nations, Cassie is excited to get back to her non-profit roots and be surrounded by the nature of New Hampshire. Cassie loves to spend her free time hiking, skiing, kayaking, crafting, and taking her very friendly cat on walks. As an avid reader, there are the occasional days of getting lost in one of her favorite fantasy novels!
Favorite UVLT conservation area or conserved trail? Up on the Hill, especially UVLT's Food Pantry garden on the property.
Favorite outdoor activity? Hiking, Kayaking, and taking my cat on walks.
Andy Boyce, Conservation Mapping and Field Specialist
Favorite outdoor activity in the Upper Valley?  seasonal: spring = mtn bike, summer = swim, fall = hike, winter = pond hockey
Favorite UVLT trail or conservation area?  Post Mills Nature Area (Town of Thetford, UVLT conservation easement)
"Conservation is a state of harmony between men [people] and land". – Aldo Leopold
Lorie Hood, Office Manager
Lorie Hood has been employed as the Office Manager at UVLT for 15 years. She has lived in the Upper Valley her whole life and was very happy to be able to be a witness at the signing of a conservation easement on part of the property that she grew up on in East Thetford, VT! The rest of the property had previously been conserved as well so she is thrilled to know the 200 acres of land she explored as a child will remain as she remembers it forever.
Lorie has 2 children and 4 grandchildren. She enjoys spending time with her family, walking and hiking, going to sporting events, traveling to the beaches in Maine and the White Mountains.
Favorite UVLT Conservation Area or Conserved Trail: Smith Pond Shaker Forest. She enjoys hiking through the woods, seeing the waterfalls, and the trip to the top is worth it when you get to the pond!
Peg Merrens, Vice President, Conservation
Peg grew up hiking and skiing in the White Mountains and exploring the woods near her home in southern New Hampshire. In these places, she gained an appreciation for the outdoors and a passion for environmental protection, having witnessed first-hand the rapid conversion of historic farmland to subdivisions in her hometown. She earned a degree in Geography and Environmental Studies at Dartmouth College, and spent a year as an ecologist in the Bornean rainforest, before returning to study law and environmental policy at the Vermont Law School. After three years of consulting in Seattle, she returned to the Upper Valley, with husband Ed and children Sam and Anna, to join the Upper Valley Land Trust. Since 2001, she has been helping landowners and communities protect the special places, natural resources, and working lands they love.  These days, she still enjoys hiking, skiing, and exploring the woods near her home, but is comforted to know that so many of her favorite places have been protected.
Favorite Outdoor Activity in the Upper Valley: Depending on the season – trail running or cross country skiing.
Favorite UVLT Conservation Area or Conserved Trail? Smith Pond Shaker Forest
The real voyage of discovery lies not in seeking new places but in seeing with new eyes.  – Marcel Proust
Craig Privett, Conservation Project Manager
Originally from the eastern end of Long Island, NY, Craig Privett first joined the Upper Valley Land Trust as a legal-intern in 2013 while completing his JD and MELP studies at Vermont Law School. He would go on to join the staff in 2014, shortly after graduating.
Favorite Outdoor Activity in the Upper Valley: Disc golf, wiffle ball, hiking
Favorite UVLT Conservation Area or Conserved Trail: Mink Brook Trail, where I got engaged to my now wife.
"Everything not saved will be lost." – Nintendo 'Quit Screen' Message
Susie Howard, Conservation Project Manager
Susannah "Susie" Howard grew up in North Thetford, Vermont. Much of her childhood revolved around being outside: in the garden, in the woods, or in the fields on the banks of the Connecticut River. These experiences instilled in her a lifelong love of the natural world and a deep appreciation for the stewardship of this land by humans for generations.
After graduating from Thetford Academy, Susie headed downstream to Smith College, where she studied environmental geosciences and earned a certificate in Native American and Indigenous Studies. After Smith, Susie joined the inaugural Sloan Indigenous Graduate Partnership Fellowship at SUNY College of Environmental Science and Forestry. There, she worked with fellow Citizen Potawatomi scientist, Dr. Robin Wall Kimmerer on climate adaptive strategies for Potawatomi cultural plant knowledge revitalization. Susie returned home to Thetford in 2020, and she is excited to use all that she has learned to continue protecting this beautiful valley for generations to come. Susie is an avid gardener and a local history fanatic.
She currently serves on the Thetford Historical Society Board of Trustees, developing new exhibits and teaching landscape opportunities for their Barn Museum.
Favorite Outdoor Activity in the Upper Valley: Spring: looking for spring ephemerals; Summer: Berry picking and jam making; Fall: leaf peeping; Winter: snowshoeing
Favorite UVLT Conservation Area or Conserved Trail: Child's Pond (East Thetford, VT; UVLT Conservation Easement)
Favorite Quote:  The care of the Earth is our most ancient and most worthy, and after all our most pleasing responsibility. To cherish what remains of it and to foster its renewal is our only hope.  – Wendell Berry
Samantha McDougall, Seasonal Land Steward
I'm originally from Ohio, and I moved to the upper valley in 2016, where I fell in love with its natural beauty. I currently am a rising senior at UNH, where I am studying Conservation Biology. I want to continue my education and hopefully get a Master's degree. I started at UVLT this May, and have been loving working there! I am super passionate about conserving the natural beauty of the world so people can enjoy it for many generations to come, and UVLT is a major part of that. I also love being able to explore and experience some of the more overlooked places in the Upper Valley. My favorite outside activity is hiking and wildlife photography and my favorite conserved area is Zebedee Wetland.
Micah Tilles, Land Steward
It took leaving the Upper Valley for Micah, a native of Strafford, to fully appreciate the home region he grew up in. Now that he has returned to the area, its folding hills, meandering rivers, and distant fields tucked-away within a sea of forest green have reignited his affinity for his home. Despite his love of travel and memories of foreign volunteering experiences, it is this attachment to the Upper Valley, along with a deep interest in landscapes and history, and concern for the environment, that drew him to UVLT and the land steward position. With a degree in Geography from Clark University, he previously completed internships with a nonprofit in Slovenia and UVLT. Micah feels grateful to continue the work he started and to discover more hidden nooks, forgotten niches, overlooked crannies, and inconspicuous corners sprinkled throughout the area. Micah enjoys hiking, writing, photography, activities with friends, and stargazing.
Favorite outdoor activity: Hiking, photography, playing catch and basketball with friends.
Favorite UVLT trail or conservation area: Ely Mountain Conservation Area
"If there is a lesson it is that to think like the original inhabitants of these lands we should not set our sights on rebuilding an environment from the past but concentrate on shaping a world to live in for the future." – Charles C. Mann
Sayer Wickham, Land Steward
Sayer grew up in Thetford, Vermont and has recently found his way back there. He studied sculpture and environmental science at Hampshire College. Since graduating, Sayer spent 9 years as an educator, most of them teaching at a middle school in Montana. Summer jobs included leading trips on the American Prairie Reserve and monitoring amphibians in the backcountry of Yellowstone National Park.
As a Land Steward, Sayer enjoys exploring the rich natural and human history of the Upper Valley. He spends his free time tromping around in the woods, cooking and fishing.
Favorite UVLT conservation area or conserved trail: Zebedee Wetland
Favorite outdoor activity: Backcountry camping
Jeanie McIntyre with Chris and Harvey Hill at the celebration for Up on the Hill Conservation Area
Andy Boyce instructing a former intern on baseline documentation.
Lorie Hood (seated, R) with a group of hikers at Smith Pond Shaker Forest
Jeanie McIntyre (R) and Peg Merrens (C) at a property closing
Craig Privett (R) with Jason Berard (L) at Edgewater Farm where UVLT staff participated in a gleaning with Willing Hands
Susie Howard at the Spring Bulb Show at the Smith College Botanical Garden
Micah Tilles as an intern at Ely Mountain Conservation Area
Land Steward, Sayer Wickham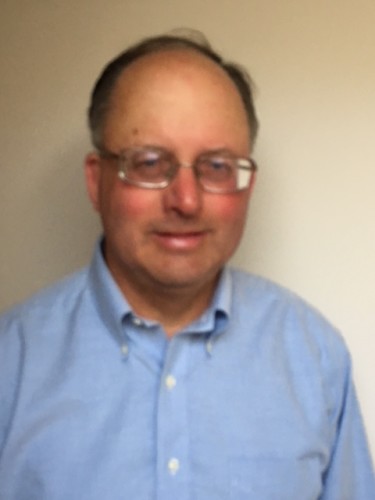 Allan Wieman, Hanover, NH (Chair)
Allan Wieman was Managing Director and Head of Forest Products for General Electric Capital from 2001 until his retirement in 2015. In his role at GE Capital he led GE Capital's investments in and financings of over 13 million acres of timberland, primarily in the United States. Over 99% of timberlands were certified for sustainable management by third party (primarily FSC). Allan worked closely with conservation organizations in several important transactions, including a landmark transaction with The Nature Conservancy that conserved over 300,000 acres of formerly Great Northern Paper timberlands near Mount Katahdin/Baxter State Park in Maine. He also worked on conservation projects with conservation organizations in the US Southeast and Pacific Northwest. Allan moved to the Upper Valley with his wife, Jo Shute, in 2015. They enjoy hiking the many beautiful trails in the area.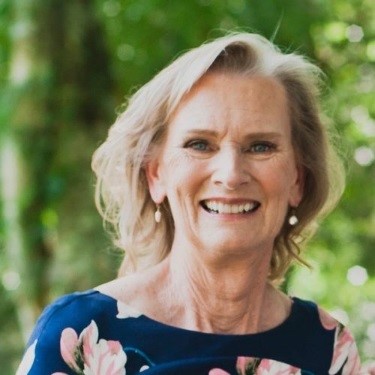 Patty Armstrong, Hanover, NH & Fairlee, VT
Patty Armstrong moved to the Upper Valley 20 years ago and recently retired from working in the music programs at the middle and high schools in Hanover. Growing up in the midwest she spent summers on Lake Morey in Fairlee with her extended family. She has a degree in Natural Resources & Public Policy from Skidmore College and a MBA from RIT. Her career path included grant and contract administration at the University of Vermont, business review of federally-funded research projects, and management guidance for non-pro􀏐its in Rochester, NY. Wherever she has lived Patty has been an active community volunteer. For the past 15 years she has focused her efforts on preserving water quality and environmental resources as a board member of the Lake Morey Protective Association and currently the Lake Morey Foundation. Patty and her husband, Fred Perkins, enjoy family activities, boating, travel and outdoor adventures.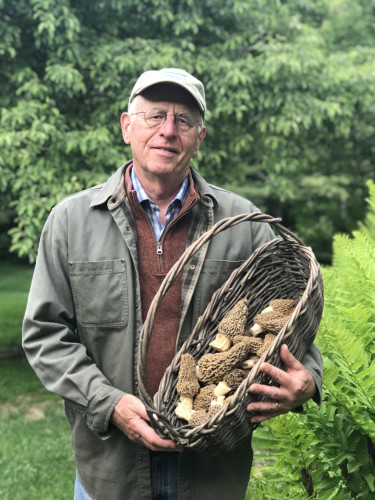 John W. Gerstmayr, Reading, VT  recently retired as a partner with the law firm of Ropes & Gray, LLP. During his 39 years with the firm, the firm grew from a regional law firm headquartered in Boston to an international firm with over 1000 lawyers located in ten offices across the US, London and East Asia. John's practice focused on corporate and securities law matters. He served as the head of the firm's Investment Management Group and chaired committees of the Boston Bar Association and the American Bar Association focusing on investment company matters. John is a member of the Board of Overseers of the Handel & Haydn Society, and previously served on its board of directors. He has served as a director and secretary of The Miramichi Salmon Association (U.S.), Inc. for over 20 years. In 1998, John and his wife Pam purchased land in Vermont and began building a weekend home, which is now their principal residence.  They share their 115 acres with two horses and an English Setter. (They confess to spending winter months on Seabrook Island, near Charleston, SC. ) John's academic background includes a BS in Physics, an MS in Management from Rensselaer Polytechnic Institute, and a JD (magna cum laude) from University of Pennsylvania Law School.  John's interests include gardening, fishing, hunting, horseback riding, piano, golf and reading history.
Christie Hedges, Orford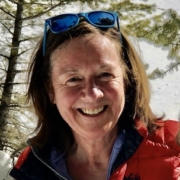 , NH
Christie Hedges is a wealth advisor at Atwater Wealth Management, a Boston-based wealth management firm. As a Certified Financial Planner, Christie collaborates with clients to develop individualized financial plans that incorporate unique retirement goals, risk analysis, tax strategies, and estate planning needs.  She is a member of the Financial Planning Association and the Boston Estate Planning Council, and received her Bachelor's degree from Wellesley College.  Christie and her husband, Bob, purchased their Orford property in 2000 and made it their permanent residence in 2020, but keep ties to the Boston area where they raised their three children.  Christie and Bob have been supporters of UVLT since 2003, and in 2021, they conserved 268 acres on Stonehouse Mountain in Orford with plans to develop a trail system for others to enjoy.  Christie's love of the outdoors began as a child, hiking and skiing in New Hampshire.  She recently achieved her goal of summiting all forty-eight 4,000' mountains in New Hampshire, and is now working on the "52 with a View."  Christie is passionate about preserving the Upper Valley's unique character for future generations and sharing her love of the mountains with family and friends.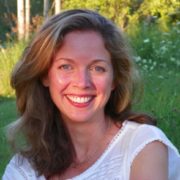 Kendall Hoyt, Lyme, NH
Kendall is an Assistant Professor at the Geisel School of Medicine at Dartmouth where she studies health security and vaccine development strategy. She is also a lecturer at the Thayer School of Engineering at Dartmouth College where she teaches courses on health systems, technological innovation, and biosecurity. She completed her undergraduate degree at Duke University and her PhD at MIT. Drawn by the undeveloped beauty of the upper valley, Kendall and her husband, Manning Rountree, former UVLT Board Member, moved to this area 15 years ago. Since that time, her interest in the health and sustainability of natural ecosystems has only deepened. Kendall enjoys running, hiking, and skiing.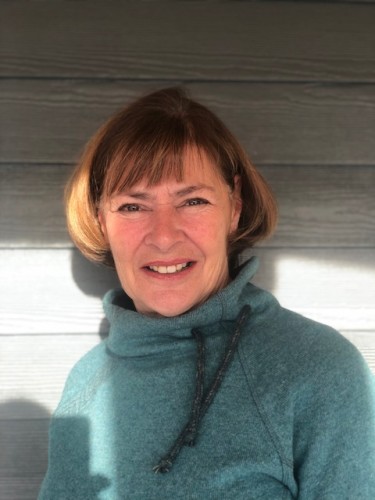 Debbie Klene, Brownsville, VT

Debbie has always enjoyed the outdoors and became even more interested in land conservation and stewardship while serving nine years on the Board of The Farmington Land Trust in Farmington, Connecticut.
Debbie grew up in Ohio and moved to Connecticut after graduating from the University of Cincinnati. Debbie started her career in health care and then founded and ran Horse Sense Building Frames for 25 years. Debbie retired in 2012 and her husband Roger retired in 2015 as President of The Mott Corporation. They bought their Vermont property in 2002, but enjoyed it on weekends only until they moved here permanently in 2015. They now share their 60 acres in Brownsville, Vermont with two dogs, several chickens, and their horses nearby.
Debbie served as Conservation Chair of the Farmington Garden Club, on the Board of The Farmington Land Trust, as well as volunteering for many organizations. Debbie and Roger have two daughters, and five grandchildren. Debbie's life long love of horses allows her to explore many of our beautiful trails on horseback. When not riding, she enjoys gardening, hiking, reading, and travel.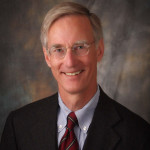 Chris Nesbitt, Brownsville, VT 
Chris is a founding partner at Focus Acquisition Partners where he works with a broad array of clients who have an interest in financial services, medical devices, manufacturing, business services and off-shore opportunities in both Europe and Asia. He is a veteran entrepreneur and a former commercial banker. During his career Chris has owned and successfully grown a series of middle market manufacturing and business services companies. Chris holds two patents for flexible, medical dispensing devices, is a published author and an active community volunteer. Chris and his wife, Nancy, live in West Windsor, Vermont.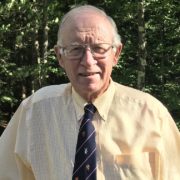 Ernst Oidtmann, Lebanon, NH
Ernst is a retired family practitioner of the Family Health Center in Lebanon, NH after spending forty years in service to the community. He was born and received his medical education in the Netherlands and completed his Family Practice residency in Dearborn, Michigan with an emphasis on Obstetrics and General Surgery in 1979. Ernst became a U.S. Citizen in 1983 and has been actively involved in various forms of civic engagement including the Rotary Club of Lebanon, the Mascoma Local Advisory Committee, the Lebanon Conservation Commission (which he currently chairs), and the Upper Valley Ship Modelers Guild. Ernst and his wife Linda have 2 children and 3 grandchildren. His other interests include playing the piano, sometimes in a small ensemble, and model ship building.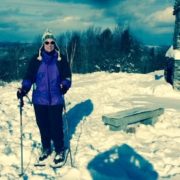 Lynne Parshall, Lyme, NH
Lynne retired in 2018 as the Chief Operating Officer of Ionis Pharmaceuticals a public biotechnology company, where she continues on the Board of Directors and as a strategic consultant. She holds a BA from Harvard University and a JD from Stanford University.  Lynne also sits on the Board of Directors of two additional public biotechnology companies, Akcea Therapeutics and Cytokinetics and serves on the Board and Executive Council of a newly formed nonprofit foundation, N-Lorem Foundation, which aids in the creation and provision of drugs to patients with ultra-rare diseases.  Lynne and her husband moved to the Lyme from Southern California in 2015 after they fell in love with the area when one of their daughters went to Dartmouth.  She and her husband spend their time hiking and skiing and when forced inside love to read and cook.  They are trying hard to learn local flora and fauna and are trying their hand at gardening (when they lived in San Diego they created one of the largest native California Plant gardens in the area).  Lynne is very interested in balancing the various and varied goals for conserved land.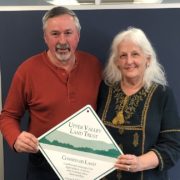 Harrison Pease, Orford, NH
Harry and his wife Linda own and operate Brackett Brook Farm in Orford, NH which has been in Harry's family since 1866.  They make maple syrup, cut hay, pasture beef cattle and manage the forest on the 103-acre farm.  Harry and Linda conserved the farm with UVLT in January 2020.
Prior to coming back to the farm in 2011, Harry served in various financial management positions with the Department of the Army in Massachusetts, Saudi Arabia, Germany and Texas.  He retired in 2011 after serving 11 years as Chief Financial Officer for Western Area Power Administration in Lakewood, Colorado.
Harry grew up on the farm in Orford and graduated from Orford High School.  He was awarded a BS in Accounting and an MBA from Plymouth State University and a Master's Degree in Strategic Studies from the Air War College.  He has been the Moderator for the Town of Orford since 2016 and a member of the Orford Conservation Commission since 2012.  Previously he served as Chair of the Orford Conservation Commission and Program Committee Chair for the Orford Historical Society.
Gordon Richardson, Hartland, VT
Gordon Richardson is the third generation of his family to operate the Richardson Farm in Hartland, whose family partners make Jersey milk, maple syrup, and split rail fencing. The farm belongs to the Agri-Mark cooperative, producer of Cabot cheese and butter, and typically wins annual A-M awards for quality. His family has supported UVLT for at least 30 years. Gordon and his family have completed three separate conservation easements with UVLT, one on land that includes the highest point in Hartland, a popular hiking destination. Gordon graduated from Vermont Technical College in 1962. He served for 32 years on the Hartland Selectboard, 22 as chair.  Gordon's wife, Pat, served seven years on the UVLT board, three as chair.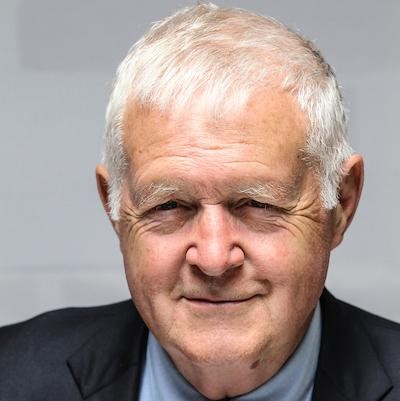 Steve Taylor, Meriden, NH
Steve Taylor is an independent scholar, farmer, journalist, and longtime public official. With his sons, Taylor operates a dairy, maple syrup, and cheese making enterprise in Meriden Village. He has been a newspaper reporter and editor, and served for 25 years as New Hampshire's Commissioner of Agriculture. Taylor was the founding executive director of the New Hampshire Humanities Council and is a lifelong student of the state's rural culture. Steve served on the UVLT Board previously from 1996-2002.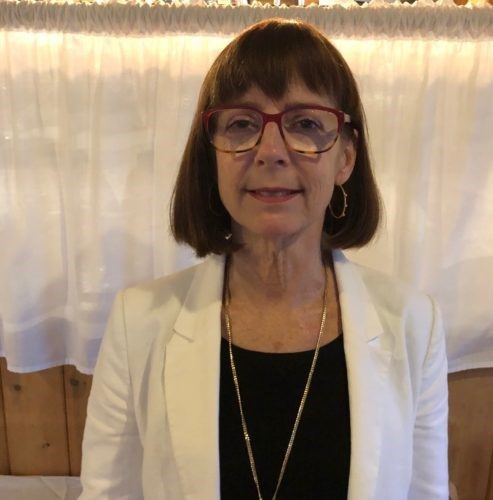 Renee Vebell, Hanover, NH
Renee Vebell is a nurse educator at Colby-Sawyer College specializing in the use of high-tech simulation as a teaching and learning tool to prepare the next generation of nurses. She also teaches students how to use their learning styles to promote academic success in the nursing program. Renee worked at The Good Neighbor Clinic which provides free health care for the community. She served on the ALS Board at Dartmouth-Hitchcock. Renee completed bachelor's and master's degrees in nursing. After living in urban environments for many years, Renee moved to the Upper Valley 20 years ago with her husband Jeff. They enjoy hiking, travel and art. Deeply appreciating the outdoors, Renee values the need to protect land for community use and the environment.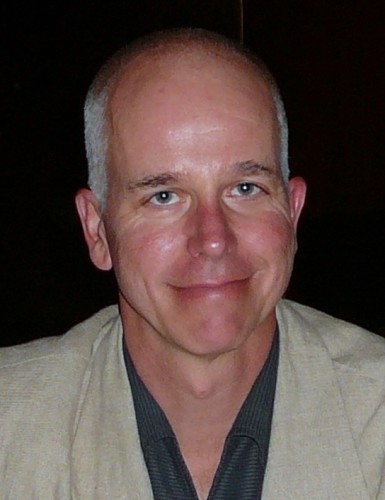 Stan Williams, Norwich, VT
Stan Williams is board chair, CFO and former CEO of ValleyNet and the operating partner of the East Central VT Community Fiber-Optic Network ("ECFiber".) ECFiber is a VT Telecommunications District formed by 24 towns with a mission to provide high speed internet to every location in its member towns in a financially sustainable manner.
Stan's for-profit career was spent financing, developing and operating wireless and wired telecommunications networks in the US, Italy and the UK with several publicly traded communications firms spun off from Cellular Communications, Inc., including Cellular Communications of Puerto Rico (CCPR), Cellular Communications International (CCIL), and NTL (now Virgin Media), all based in New York.
Stan, his wife Jenny, and their family live in Norwich, VT. He is a member of the Hubbard Brook Research Foundation and Upper Valley Land Trust Boards. He is a graduate of Dartmouth College and Harvard Business School.