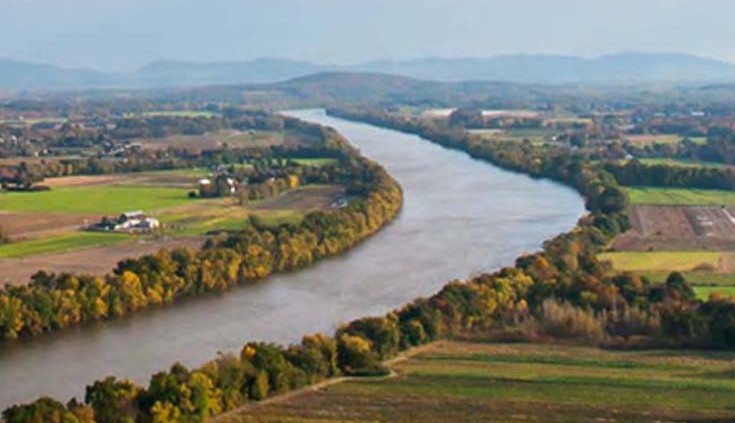 Speaking of the Conte Refuge
We thank the NH Timberland Owners Association and the New Hampshire Chapter of The Nature Conservancy for hosting a public hearing earlier this month about potential expansion of the Silvio O. Conte Wildlife Refuge. Over 150 people turned out to meet with staff of the US Fish and Wildlife Service at the Kilton Library in West Lebanon. The hearing was organized with the assistance of Sen. Jeanne Shaheen's office.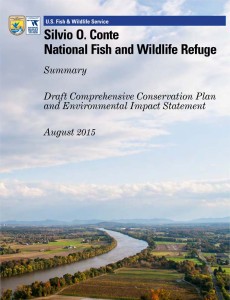 At the hearing, Refuge officials explained the draft Comprehensive Conservation Plan (CCP) proposed to guide the Refuge's management and expansion over the next 15 years.  Some attendees expressed support for the focus areas identified in the CCP and plans to expand the Refuge through land and easement acquisitions within those areas. Others voiced concerns about the impacts of increased federal ownership on rural communities and the forest industry. Two of the focus areas are located within the Upper Valley: the Ompompanoosuc River, and the Mascoma River.
Since it was created in 1991, Conte Refuge has profoundly changed people's understanding of the Connecticut River as well as their expectations of what a federal wildlife refuge can be. How the Conte Refuge's real estate work is implemented in the future will be key to strengthening the Refuge's connections to communities along the river, thereby sustaining the impact of Refuge investments.
The US Fish and Wildlife Service provided a period for submission of written comment following the hearing. Read UVLT's comment here.
https://uvlt.org/wp-content/uploads/2016/05/CCPCoverThumb.jpg
642
735
Jeanie McIntyre
http://uvlt.org/wp-content/uploads/2021/09/uvlt-logo-stacked.png
Jeanie McIntyre
2016-05-14 10:44:18
2016-05-14 10:49:51
Speaking of the Conte Refuge