Essays with a Sense of Place (Part 1)
The story of life in the Upper Valley is rooted in the experience of place.  This post is the first in a series featuring the writing of four Upper Valley women deeply attached to the land around them – places that are now conserved. The legacy of these writers – expressed both through their stories and through the permanent protection of the land they loved– spans generations, passing from one to the next.
Vivian Piper, was born and spent her life in Lyme. She and her sisters were raised by their father, a dairy farmer, teamster and for a time, Lyme's road agent. Vivian fell in love with the hill farm that had belonged to her husband's aunt and uncle – when she moved there, she renamed the place Pony Hill. For over 30 years she wrote essays for the Lyme Church These were collected and self-published in a volume called "Writings of Pony Hill." Vivian passed away in 2003.
Isabel Whitney died in 2000. She was born in Ireland, met her husband Roscoe at a Jamaica plantation and lived for twelve years in Massachusetts before moving in 1952 to the property known as Sleeper's Meadow. There she became postmaster at South Newbury, and secretary of the West Newbury Grange. Her weekly columns appeared for many years in the "Journal Opinion" newspaper. That tradition is now carried on by her daughter, Selenda Girardin, who writes for "Behind the Times."
Mary Fenn grew up in Springfield, VT, where her grandfather owned the Lamson Tool company. As a young woman, the Green Mountains and the White Mountains were her playground. She hiked the Long Trail and Mount Washington, and skied at Tuckerman's Ravine. She and her husband Fran raised their family in West Hartford, CT, retiring to West Windsor in 1969. Mary published her memoirs in 2002 in a book titled "The Curves in the Road: A Legacy from a Great Grandmother." She passed away in 2015.
___________________________________________________________________________________________________________________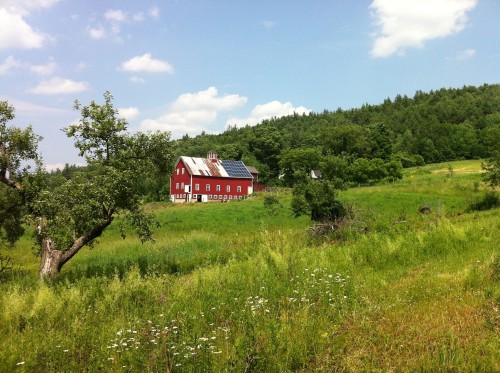 (Jersey Farm, Hartland)
"For me there is a need to belong and to own. To say I own this land that surrounds me is not quite the truth. Oh yes, I can see it and can profit materially by doing so. As important as the materials part of this is, I feel like a sojourner here. Not as a stranger, but as a temporary visitor who came one day in the fall and admired the world from a big sidehill. I just stayed after that and all of the wonderful, thoughtful and sad things that have happened to me since that afternoon are much too many to list."
Vivian Piper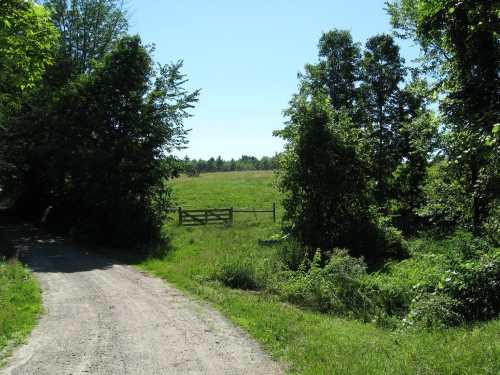 (Fitch Farm, Cornish)
"The meaning of hometown became clearer. It was a place that knew who you were but bore no rancor nor was overawed by any personal achievement. It was remembered whose windows you had broken with your BB gun, and could but two and two together to account for the path you had taken.
And hometown is history too … America's past, not from a history text book, but as a member of a family with its personal struggles through the generations; their memories melting into the present with isolated recollections that drew history together in a web made of real people.
HOME, to one who belongs in the family. And that is the comforting thing that hometown means to the one who returns. I belong. I've come home."
Isabel Whitney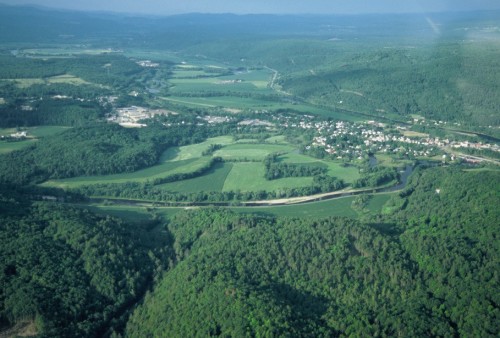 (Woodsville, NH)
"Mother always said she hoped she would never have a baby in the spring because Daddy would not be home when it was born. He would be fishing. On rare occasions he would take me with him when he drove off to the Trout Club at the crack of dawn. 4:00 a.m. was rising time. We'd dig a few worms as he would remind me how to thread one on to my fishhook. My favorite spot was a quiet pool below the dam but Dad would head for the big pond where he would artfully cast his line, laying a dry fly neatly on the still water, hopefully tempting a hungry trout. We would have an old frying pan with us so we could build a fire and breakfast on our catch. There was nothing more tasty than the tender pink flesh of a "brookie" or a "rainbow" cooked over an open fire in the early morning."
Mary Fenn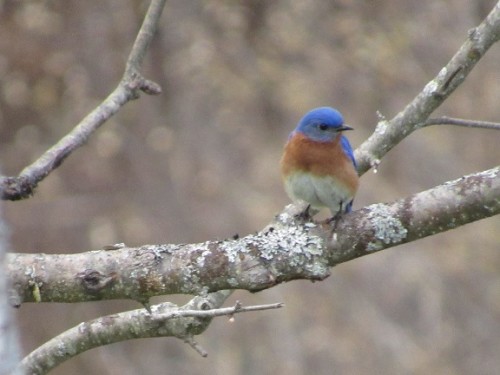 (Bluebird, Cole, Cannan)
"Spring is the time for finding. The earth yields up lost treasures. One digs and one finds.
It is in spring that I can wander over the hill beyond my house at Sleepers Meadow and trace the great stone wall that the first settlers made when they cleared pasture. It is now like an old roman road, buried in the summer, but traceable at this time of year…
"Our short married life of 20 years was always an adventure. Roscoe never lost the joy of search: there was always something in the world to find …"
Isabel Whitney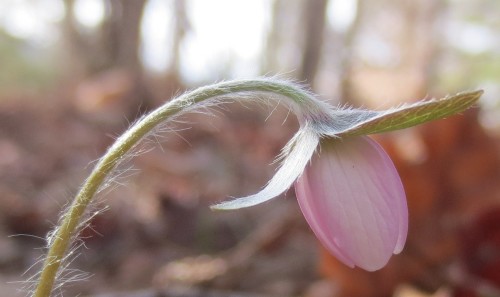 (Hepatica)
https://uvlt.org/wp-content/uploads/2018/03/Stonecliff.jpg
745
2098
Jeanie McIntyre
http://uvlt.org/wp-content/uploads/2021/09/uvlt-logo-stacked.png
Jeanie McIntyre
2018-03-26 12:52:24
2018-03-26 12:54:42
Essays with a Sense of Place (Part 1)