Cultivating Wonder, Conserving Land
by Jeanie McIntyre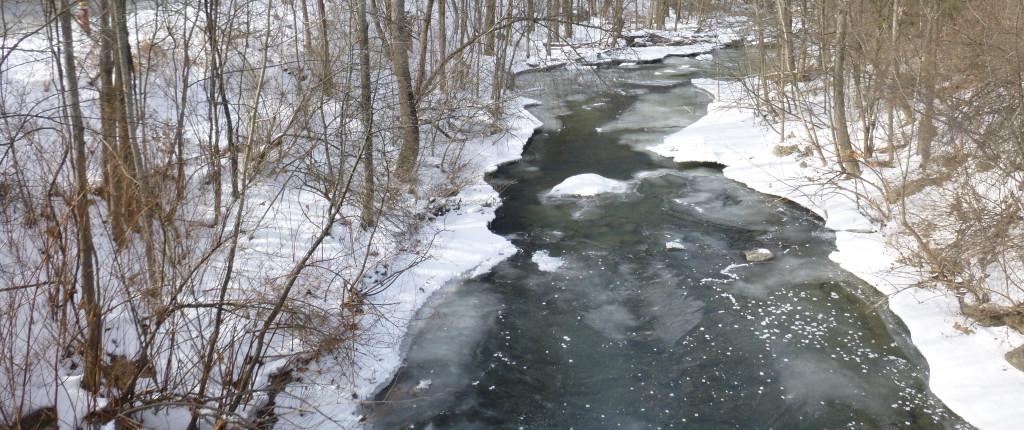 Yesterday, in bitter cold, a dozen UVLT Trustees walked a few hundred yards down Buck Road, climbed over the snow bank and stood on the old bridge crossing Mink Brook. They carried clipboards and pencils. For a few moments, they looked quietly. Then they wrote.
"Beautiful patterns."
"Color of winter water. Is it natural?"  
"Why are there open, wet areas in the forest when fast moving streams freeze?" 
 "Invasives (following brook). What to do about them?"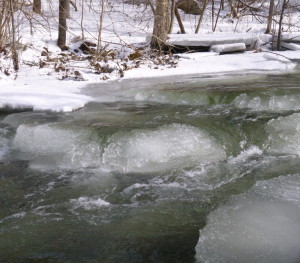 "Large beautiful rocks. Was there a dam here?"
"Great slabs of ice. Evidence of big flood after big freeze."
"How do fish/vertebrates live? Do they freeze?"
"The water flowing out from under the ice is jade green. How can something so dangerous be so enticing?"
When we came back to UVLT's office, we talked about community engagement. We talked about awareness and connections: seeing, thinking, feeling and doing. I shared these thoughts from a post by UVLT's environmental education programmer, Maggie Stoudnour: "Whenever I talk with a group of adults about nature education, I always ask them to think back to their childhood and remember a favorite time in nature. Where were they? What stands out in their minds? And who was with them? Most people will remember times when they were alone, unhurried, left to their own devices, able to follow their own whims. If we want to preserve the sense of wonder that all children possess (I have yet to come across a single young child who displays no sense of wonder), we simply have to let them feel it, and try to stay out of the way when we see it happen."
Observation and inquiry are the seeds of engagement. Even for just a few minutes, on an old bridge, with the traffic of Route 120 whizzing nearby, and our cheeks and fingers freezing in the cold wind, there is so much to see, to know, to wonder about. All of us need this.
To create more conservationists, we need to make our mission and goals meaningful and relevant to those who are not yet conservationists. It will start with wonder.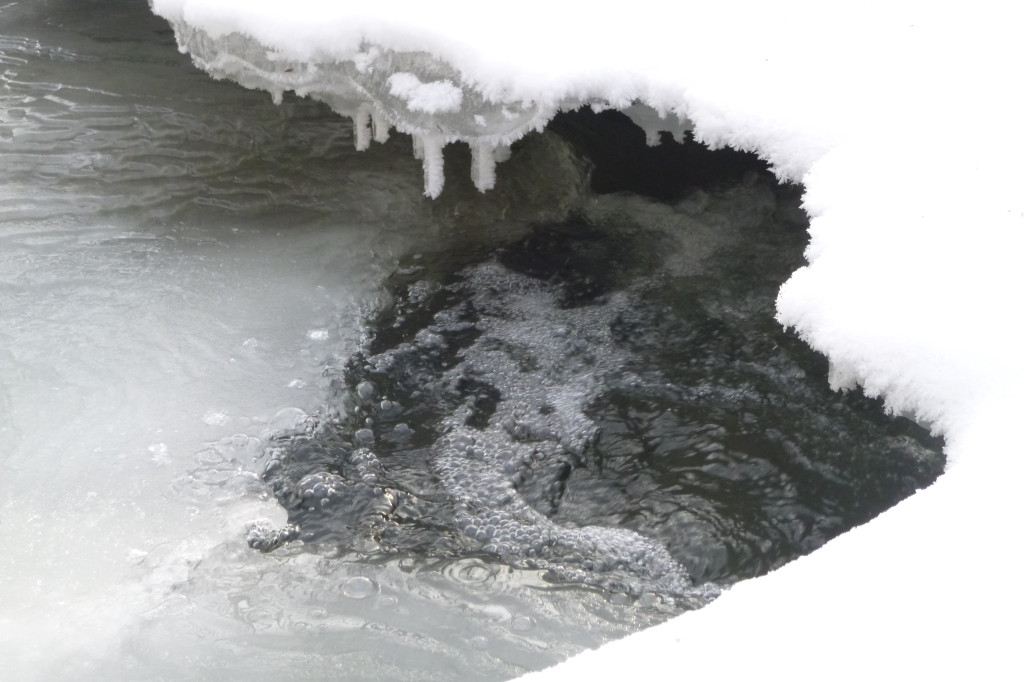 http://uvlt.org/wp-content/uploads/2021/09/uvlt-logo-stacked.png
0
0
Jeanie McIntyre
http://uvlt.org/wp-content/uploads/2021/09/uvlt-logo-stacked.png
Jeanie McIntyre
2014-01-23 18:36:34
2014-02-19 01:36:39
Cultivating Wonder, Conserving Land