Great Conservation Gets Even Better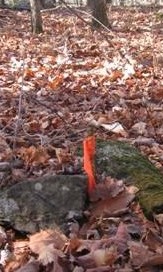 Among the transactions we completed in the waning days of 2013 were two that added land by amending existing conservation easements. One landowner had purchased adjoining property and wished to include the new land; the other had purchased conserved land and chose to extinguish a building site that the prior owner had reserved. Both conveyed the additional protections as charitable gifts.
Although conservation easements are written to be in force forever, that doesn't mean that they can't be made better. Amendments may be executed to add land, remove reserved rights, strengthen and update protective language or add restrictions that provide additional protection to natural resources.
Karl and Charlotte Furstenberg acquired a parcel of open farmland on a scenic dirt road. A conservation easement donated by the prior owner had established a building envelope where a home could be constructed, but the Furstenbergs didn't plan to develop the area. They worked with UVLT to remove the envelope. Their amendment protects scenic road frontage and 2.6 acres of open land.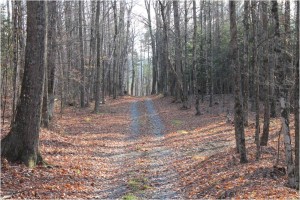 Ray and Tina Clark's amendment story has several chapters. They first conserved their 41-acre parcel in 1998. The easement deed established an area where the construction of one home would be permitted. In 2007, the easement was amended to eliminate the reserved right for that residence. Then recently, the Clarks bought a small lot that adjoined their conserved land. A few weeks ago, they signed a second amendment so their easement would protect the new property as well. The amended easement includes hardwood forest, wetland and additional frontage across from the Town Forest on a quiet dirt road popular among runners and cyclists. Now 43.9 acres, in all.
UVLT has strict policies and procedures pertaining to conservation easement amendments. Obviously, amendments that would threaten or degrade conservation resources cannot be permitted; we will always honor the terms and the conservation purposes of the easement deeds that have been entrusted to us. Our work depends on the confidence of landowners that we'll stand behind our promises and obligations to their land – even long after they are gone.
In New Hampshire, the State Attorney General has an interest in amendments through the oversight of charities and charitable gifts. The Attorney General's office has published guidelines that require land trusts to provide notice for review of proposed amendments. Some amendment proposals are referred to Probate Court for judicial review.
The Vermont legislature is considering a bill that would establish standards and oversight for amendments in that state as well. Public hearings and notice to municipal and regional officials may be mandated. S 119 was approved by the Senate Natural Resources Committee last spring. The House Judiciary Committee takes up the bill this month.
In addition to state laws, the Internal Revenue Service tracks conservation easement amendments, requiring land trusts to disclose annually whether easements have been amended and describe the nature of the amendments, if any. This is because tax law requires that easements that are donated must be permanent. It would be fraudulent for a taxpayer (and a land trust) to report a tax-deductible gift, then subsequently make material alterations or release land from the conservation easement.
However, some amendments enable landowners and their successors to conserve more, and conserve better – as demonstrated by the Furstenbergs and the Clarks. State and federal guidelines recognize that  "permanent" isn't the same as "finished." Generous and forward-looking conservation gifts are the beginning, not the end, and one good deed may inspire another. When we file UVLT's IRS Form 990 Tax Return for the fiscal year ending June 30, 2014, we will proudly and gratefully report the amendment of the conservation easements protecting the Furstenberg and Clark properties.

http://uvlt.org/wp-content/uploads/2021/09/uvlt-logo-stacked.png
0
0
Jeanie McIntyre
http://uvlt.org/wp-content/uploads/2021/09/uvlt-logo-stacked.png
Jeanie McIntyre
2014-01-17 19:07:39
2014-02-19 01:36:39
Great Conservation Gets Even Better