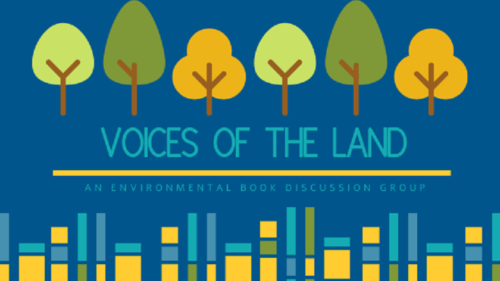 Voices of the Land: Community Reads
Join UVLT in reading two environmentally themed books this winter!
Our first book is Janisse Ray's new book
'Wild Spectacle'
. We will meet to discuss the book virtually on zoom February 23rd at 3pm!
A second book in the reading series is coming soon! Check back for more information.


Lunch & Learn Lecture Series
Third Thursdays January – April
12-1 pm
Virtual
Our popular winter lecture series is back again virtually in 2022! Every third Thursday between January and April we will welcome a presenter to talk about various topics related to UVLT lands, nature, and the environment.
January 20th, 2022  12-1pm
Kevin Tolan, Staff Biologist at the Vermont Center for Ecostudies
Do you own or manage grasslands, fields, or hay fields? Do you consider the life cycles of grassland birds when you decide when to manage your fields? Join UVLT and Vermont Center for Ecostudies Kevin Tolan to learn about the Bobolinks and other grassland birds that are in danger from a lack of suitable nesting habitat. Learn how you can adjust your field maintenance to support grassland birds.
February 17th, 2022 12-1pm
Neil Lamson, Forester
Emerald Ash Borers are swiftly invading the woodlands of the Upper Valley. Recent news reports have placed them in Hartford, VT and it seems it's only a matter of time before they are everywhere. At UVLT's Old Town Farm in Pomfret, VT UVLT has been working with our Forester to design a management plan that is designed to promote the regeneration of healthy ash trees in a large ash stand on the property. Join our forester, Neil Lamson as he walks us through the process and answers your questions about ash trees and the Emerald Ash Borer.
March 17th, 2022 12-1pm
Chief Don Stevens of the Nulhegan Band of the Coosuk – Abenaki Nation
Zea Luce, Events & Engagement Coordinator at NOFA-VT
Alison Marchione, UVLT Programs Director
In 2021 UVLT began participating in the Abenaki Land Link Project, a project begun by the Nulhegan Band of the Coosuk-Abenaki Nation who partnered with Rooted in Vermont and NOFA-VT. As a partner in this program, UVLT received Indigenous seeds, planted and grew them, then donated the produce and seeds back to the Nulhegan Band for the exclusive use by Abenaki citizens. Join Chief Don Stevens of the Nulhegan Band of the Coosuk-Abenaki Nation, Zea Luce from NOFA-VT, and Programs Director Alison to discuss the importance of land and food security & sovereignty to the Abenaki Nation, the implementation and impact of the project, ways to be involved and UVLT's involvement in the project and our food pantry garden program.
April 21st, 2022 12-1pm
Dawn Dextraze, Education and Outreach Specialist, Sullivan County Conservation District
Join Education and Outreach Specialist and Monarch Enthusiast Dawn Dextraze to learn all about the life cycles, migration, and habitat of Monarch Butterflies. We will also talk about conservation and land management for supporting monarchs on their migration. Information about our two joint monarch programs – Mission Monarch and Monarch tagging – will be available.
Other UVLT and Sullivan County Monarch Events
Up on the Hill: Mission Monarch – July 23, rain date July 24
Monarch Tagging – Sept. 10; Rain date Sept. 11.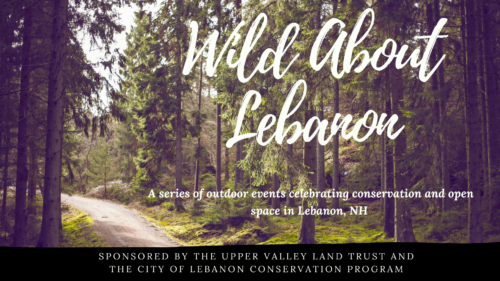 Wild About Lebanon
January 28th
12:30 pm
Signal Hill
Parking along Alden Road at the Intersection with Stevens Road
A moderate to strenuous snowshoe hike up the Ben Hudson parkway and down through the fields of Signal Hill. led by Erling Heistad and Kim Rheinlander, conservation land stewards.
February 19th
12:30 pm
Farnum Reserve
Meet at 69 Foliage View, Lebanon, NH (private residence)
Lead by UVLT Board Member and Lebanon Conservation Commissioner Ernst Oidtman. Hike begings following an old logging road up the hill and to the top of Farnum Hill (all 1336 feet, although we start already at 960 feet).  From there, circle back and take a side trail, end up on south end of Poverty Lane, go west and visit the famous book depot and admire the view from there. Then back home via the southern part of the Aspinwall Trail. Moderate hike.