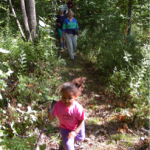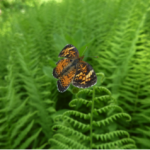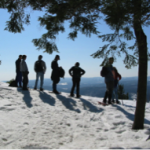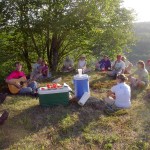 Visit the Ticknor Woodlands Restored Vernal Pool
May 23
6pm
Ticknor Woodlands, Dulac St. Lebanon
Join UVLT on May 23rd at 6pm at the Ticknor Woodlands Property on Dulac Street in Lebanon for an educational outing. We will discuss the vernal pool restoration that took place on the property last fall, check the pool for egg masses, tadpoles and adult amphibians and discuss why vernal pools are such important wildlife habitat.

Up of the Hill Bird Walk
May 25 (Rain date May 26)
5:30am & 8:30am
Richardson Road, Charlestown, NH
Join UVLT and the Ascutney Mountain Audubon Society at Up on the Hill Conservation Area in Charlestown, NH. The property include several different habitats that lend themselves to bird watching such as forests, fields, and wetlands. A map can be found here.
The first walk is at 5:30am for all you early birds (a pun!) and the second walk begins at 8:30am. If you need more information about this event please contact Marianne Walsh at mwalsh@vermontel.net or 802-885-9420.
Driving Directions: From Route 11/12 near the Dean Hill RV Center, turn onto Morningside Lane at the Morningside Service Station. Drive 1.8 miles on the paved road. Just before the closed bridge, turn left onto the dead-end gravel road (Richardson Rd). Drive to the to the end of the road (0.25 miles).  Park at the UVLT kiosk.