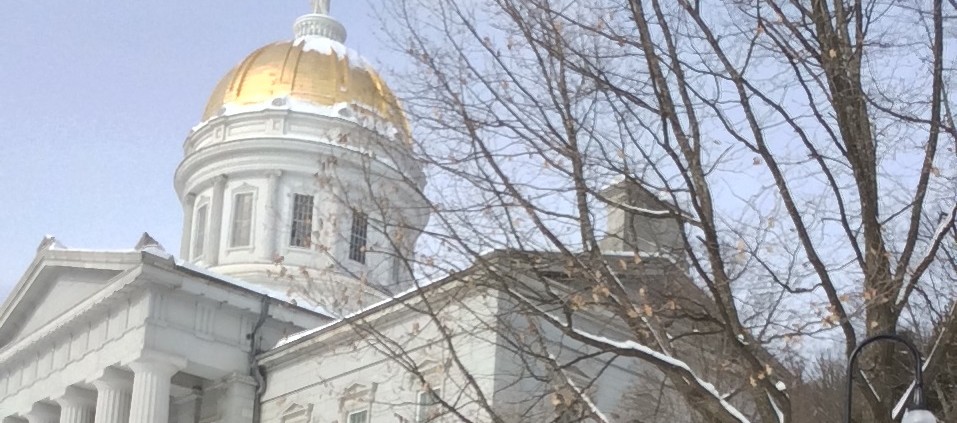 VHCC Legislative Day – Join Us to Advocate for Conservation Funding
February 19th is the Vermont Housing and Conservation Coalition (VHCC) Legislative Day. Hundreds of volunteers, Board members, and staff of non-profit groups, landowners, homeowners and tenants will gather in Montpelier to describe the impact of the Vermont Housing and Conservation Board (VHCB), a unique dual-goal agency, and ask legislators to continue to support them. This is an important opportunity for everyone who cares about these issues to support VHCB funding and show how VHCB projects are helping to solve Vermont's most pressing issues.
UVLT is a member of VHCC. The coalition consists of a group of nonprofits – housing organizations and land conservation groups – that receive state grants from the VHCB. VHCB has been a primary driver for Vermont's status as a national leader for affordable housing and community development linked with land conservation and historic preservation.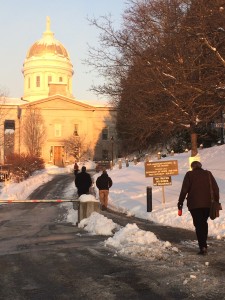 Unfortunately this year the Governor Scott is proposing to reduce funding for VHCB by $2.5 million, dropping funding to $14.4 million dollars in the 2020 budget. This reduction in budget for VHCB would lower the available funds for conservation in the state of Vermont by $400,000- severely impacting the pipeline of strong, community driven conservation projects and jeopardizing some projects already in the pipeline.
For nearly 30 years, Vermont statute has provided that 50% of the annual Property Transfer Tax receipts may be designated to VHCB for investment in affordable housing and conservation. This balanced and sustainable approach to VHCB investments has been a key to success. Governor Scott wants to fund VHCB at a lower percentage of Property Transfer Tax in 2020. While transfer tax revenues remain strong in Vermont, some are forecasting a downturn in the coming years, which would continue to lower the base funding VHCB receives.
UVLT will be sending Vice President of Operations Robin Kilfeather-Mackey, Project Manager Megan Chapman, and Conservation Assistant Craig Privett to Legislative Day this year to advocate for robust funding of VHCB. Our staff will meet with elected representatives from the Upper Valley and across the state, sharing success stories from our region and encouraging full funding for VHCB in 2020.
Please – join with us as we head to Montpelier to share our stories of the good work that has come from our partnership with VHCB and let our legislators know just how important this type of investment is. Investments in housing and conservation in Vermont benefits multiple generations of taxpayers, unlike many state expenditures. The work that VHCB does is an investment that lasts forever. By attending Legislative Day, you will show lawmakers what matters – people who value the state's investment in the production of healthy local foods, revitalization for land-based economies, and the development of sustainable and equitable communities.
The Vermont House and Senate Committees on Appropriations are seeking public input on the Governors Recommended 2020 State Budget on February 25th. The two meetings near our service area are in St. Johnsbury and Springfield. We urge you to attend and make your voices heard!
St. Johnsbury – St. Johnsbury House, Main Dining Room, 1207 Main St. 6 -7pm
Springfield – Springfield Town Hall, 96 Main Street, 3rd Floor Conference Room (Selectmen's hall) 5:30 – 6:30pm
https://uvlt.org/wp-content/uploads/2018/02/IMG_6004.jpg
559
957
Jeanie McIntyre
http://uvlt.org/wp-content/uploads/2021/09/uvlt-logo-stacked.png
Jeanie McIntyre
2019-02-13 11:22:51
2019-02-22 11:23:51
VHCC Legislative Day – Join Us to Advocate for Conservation Funding