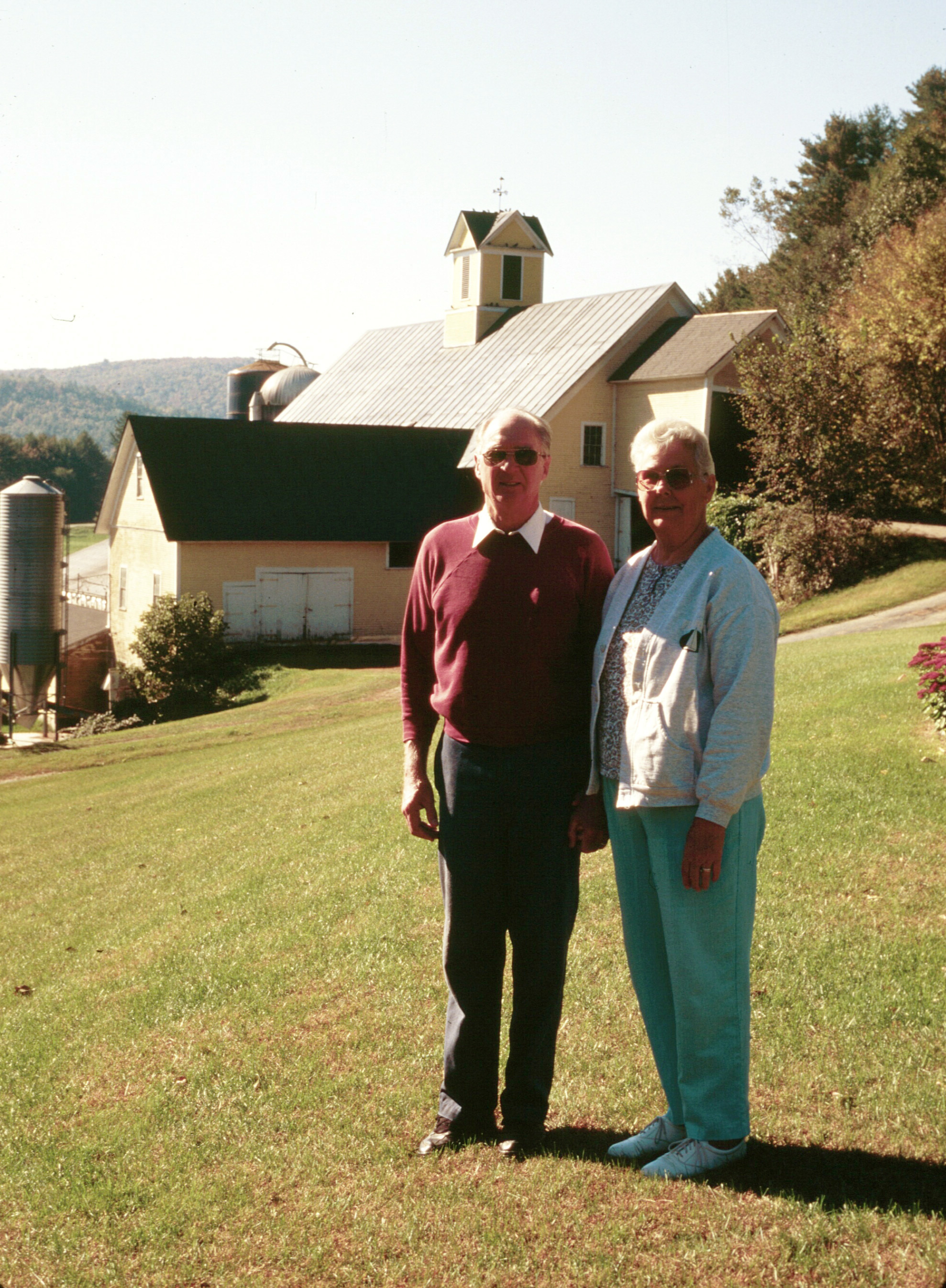 Friends Rally for Lemax Barn
When Hartland residents asked UVLT to serve as a fiscal sponsor for a local campaign that is raising funds to repair and restore the big yellow barn at the Lemax Farm, we gladly agreed. Years ago, we teamed up with the landowners and the community to conserve the farm's beautiful and productive land – hundreds of acres.
The farm buildings, however, are costly to maintain and have fallen into disrepair. A community group has formed to preserve them, cataloging the damages and setting priorities for repair. Fundraising is underway to fix the rotting sills, sagging timbers and peeling paint of this landmark structure. While the farmland itself is preserved for future generations of agriculturalists, it's not only land that makes a farm – it's also infrastructure and people. So while the buildings don't fall under UVLT's purview, we're happy to help process the fundraising contributions for the community group that is seeking to further stabilize the farm for the future. Matt Dunne and Nichole Boynton are heading up the effort in Hartland.
The Lemax farm's bright yellow complex dates from the 19th century and serves as the gateway to the town from the north, as well as a symbol of Vermont's agricultural history. It's so striking that the WPA photographer Arthur Rothstein not only captured it on film, but featured it in his 1970 photo book. The farm has also been depicted on postcards as a typically pastoral Vermont vista.
The farm's history is ongoing: although the name refers to the Maxfield family, the Meacham family now helms the farm and has been working the land for the past 20 years. Besides being viewed by millions of drivers traveling on I-91 each year, the farm serves as a vital link to the next generation of native Vermonters as it is an integral part of Hartland's Farm-to-School program.
On the community group's facebook page, they note that a recent gift included a handwritten note: ""My dad worked on this farm in the 1930's when it belonged to the Millers. I spent many hours playing with the Maxfield brothers (Louis' boys) and later helping Louis Maxfield with milking. I am very much interested in keeping this historic farm operating and fixing the old buildings."
The group's first goal is to raise $40,000 by Oct. 1, and then apply for $20,000 in matching funds from the State Historic Barn Program. As of this posting, fundraising is at about $6,000, so there's a long way to go. Learn more at www.facebook.com/lemaxfarm and read the Valley News story. You can make a gift online here. Please identify the purpose of your gift "Friends of Lemax."
https://uvlt.org/wp-content/uploads/2014/09/lemax-scaled.jpg
2560
1880
Jeanie McIntyre
http://uvlt.org/wp-content/uploads/2021/09/uvlt-logo-stacked.png
Jeanie McIntyre
2014-09-03 12:35:05
2014-10-19 17:22:22
Friends Rally for Lemax Barn