A Conservation Solution for Beaver Pond Farm
UPDATE: In the past month the Newport community has responded to our fundraising call for Beaver Pond Farm with amazing force! With the help of the community we have raised $7,800 dollars for this project with the help of 87Â individual donors! We are just 13 donors shy of reaching the 100 donors needed to get an extra $5,000 gift to help us reach our fundraising goal. A huge thank you to everyone in Newport and the surrounding community who has donated to the project!
_______________________________________________________________________
Carved out of the wilderness by Revolutionary War veteran William Osgood in 1780, Beaver Pond Farm has been a family farm for over 235 years. Today, the Newport farm is a highly diverse fruit and vegetable operation owned by eighth generation farmers Becky (McDonough) and Ben Nelson. The 243 acre farm is located off of McDonough Road and includes both 135 acres of prime, statewide, and locally important agricultural soils, and a 90 acre, 2,800 tap sugarbush. Their crop production is supplemented by hay, beef, maple syrup, and Christmas trees.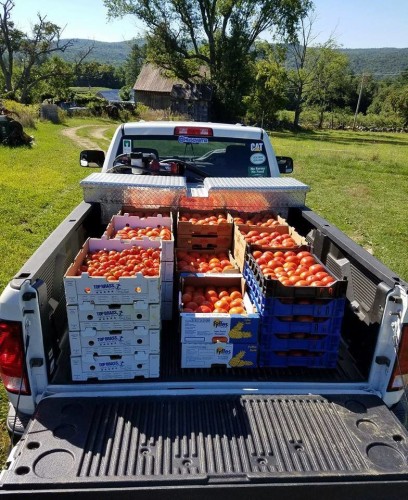 What the Nelson's grow is sold at local grocery stores, farmers markets, and their popular farm stand along the John Stark Highway, a meeting point between Newport and Claremont. Beaver Pond Farm is a staple in the community, with its longevity proving its ability to adapt and change with each passing decade.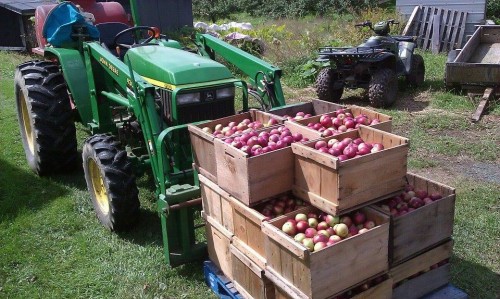 Becky Nelson's family has been tending the land at Beaver Pond Farm for hundreds of years and they don't want to see the farm fragmented or converted. As the Nelson's plan for a new generation to take over the farm, they have sought assistance from UVLT to protect their land by placing a conservation easement on the property.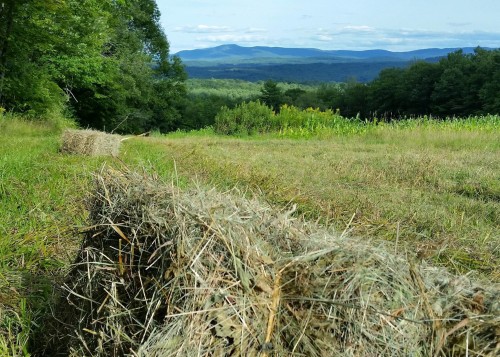 Last week UVLT mailed outreach to Newport residents inviting them to join in the initiative to conserve Beaver Pond Farm. Project Manager Megan Chapman says UVLT has raised a significant amount of the funds needed to buy a conservation easement. "We're in the final stretch, with only $16,000 remaining to reach our goal." Major grants have been committed by NRCS, The 1772 Foundation, and NH SCC Moose Plate. In addition we have a generous promise of $5,000 if 100 house holds contribute gifts.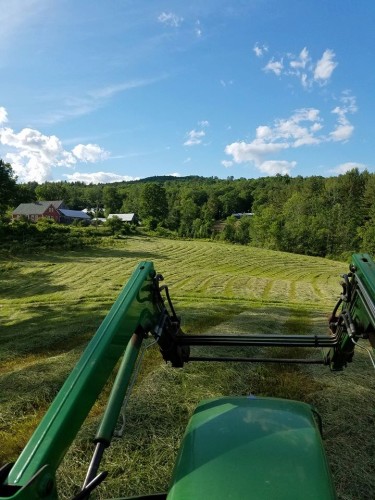 Chapman said that UVLT is encouraging donations of any size to meet the challenge and reach the campaign goal. She noted that the October 30 deadline in the recently mailed flyer has been extended through the end of November. "It is not too late for community members to contribute in support of conserving this important farmland in Newport," she said.
So far UVLT has raised just over $4,000 dollars for this project and we are 50% of the way to reaching the 100 donors we need to reach the amount needed for the $5,000 gift to kick in. Please consider making a gift to this project by clicking here and donating on line, or by sending a check to 19 Buck Road, Hanover, NH 03755.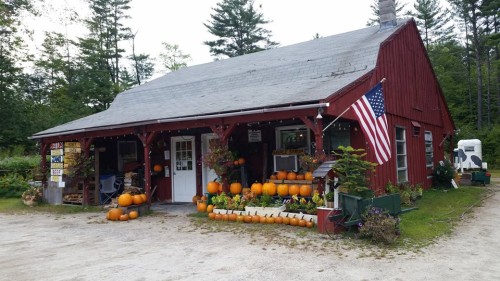 https://uvlt.org/wp-content/uploads/2018/11/12471552_1315723218453111_495999787509645338_o.jpg
610
1152
Jeanie McIntyre
http://uvlt.org/wp-content/uploads/2021/09/uvlt-logo-stacked.png
Jeanie McIntyre
2018-11-09 19:33:59
2019-01-18 12:22:04
A Conservation Solution for Beaver Pond Farm