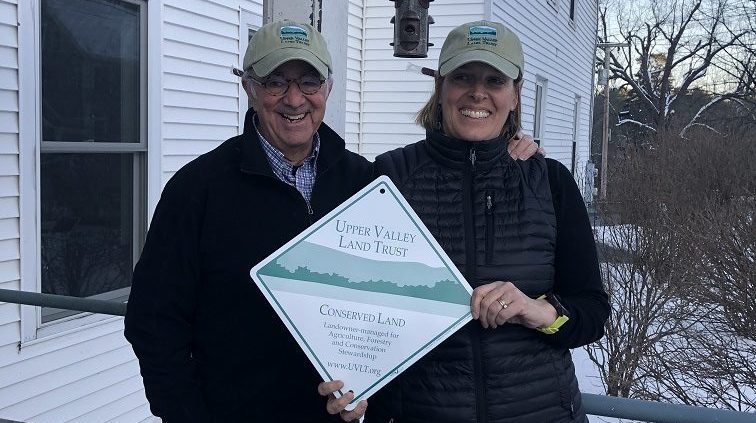 Risley Farmhouse – Continuing a Legacy of Land Conservation
The Risley family has a history of conservation work in the Upper Valley. In 1984, William and Virginia Risley donated 939 acres of timberland to the Society for the Protection of New Hampshire Forests which included frontage on the north, west, and south portions of Grafton Pond in Grafton, NH. In 2003, they donated a conservation easement to UVLT, adding 140 acres of land along the Pond. This easement, along with an easement donated by the Griffiths, completed the protection of the land that surrounds the pond. This effort took nearly a decade and protected in total 1,088 acres.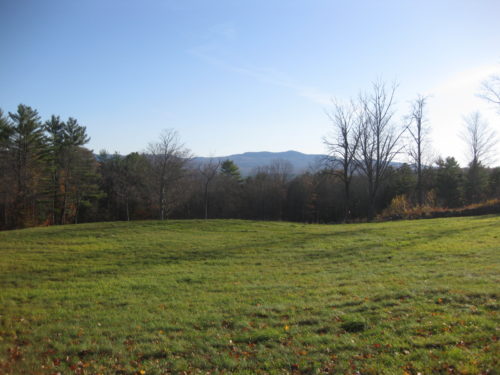 Today, John Risley, William's son, and his wife Alex, continued the family legacy of conservation in the Upper Valley and permanently protected 203 acres of land in Canaan, NH. The Farmhouse, as is it known in the Risley family, is located along South Road, and adjacent to both a portion of the Canaan Town Forest and other UVLT conserved lands. This property has high conservation value because of its scenic nature, biological diversity, viable agricultural fields, immense water resources, and forestland.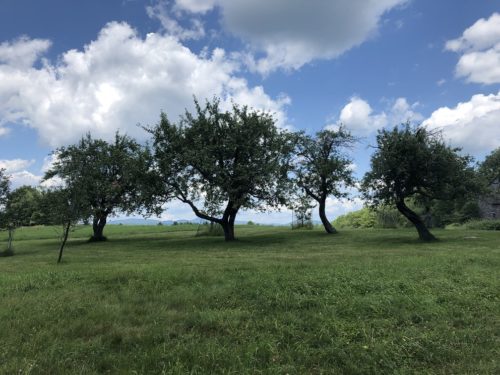 The Risley Farmhouse property has been in the Risley Family since 1970, and before that it was owned by the Mascoma Lumber Company. Due to that prior ownership it was heavily logged in the 1950's. The property now consists of regenerating forests that provide crucial habitat and a wildlife corridor to other protected lands, including to the UVLT owned 900 acre Bear Pond Natural Area to the north. The Risley Farmhouse Property has been listed as "highest ranked habitat in New Hampshire" and is listed as supporting landscape in the New Hampshire Wildlife Action Plan. The corridor that the easement permanently protects is home to myriad wildlife species – from bears to skunks, butterflies to owls.  Alex mused at the signing of the easement "don't you think the animals just know. Just know that it's protected forever?"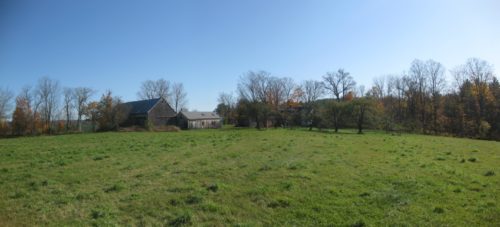 Risley Farmhouse was traditionally used for agricultural purposes and the soils there are rich and fertile. Currently, the open fields are used for hay production by a local grass-fed beef farmer. These 27 acres of open fields are visible from South Road and provide scenic, rural value as well as habitat for bobolink and other species, such as monarch butterflies. From the Risley Farmhouse Property there is a clear view to Mt. Cardigan and 2,899 ft of the Northern Rail Trail, a multi-use recreational trail open to the public, runs through the property.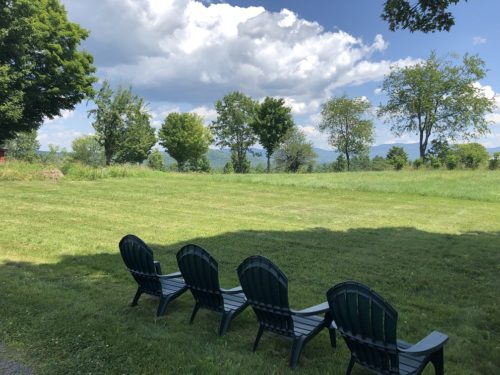 As well as forestland and farm fields, the property boasts 41 acres of wetland and 900 ft of shoreline along the Indian and Mascoma Rivers. A riparian protection zone is ensured in the easement to protect the areas close to rivers, streams, and wetlands.
Thank you to John Risley and Alex Risley Schroeder and family for appreciating and connecting with the value of conservation and having the clear foresight into the future to protect this valuable land from development. As Alex said while holding the permanence documents, "this is a gift to the world."
https://uvlt.org/wp-content/uploads/2019/12/Closing-Photo-1-rotated-e1576880337357.jpg
1008
756
Jeanie McIntyre
http://uvlt.org/wp-content/uploads/2021/09/uvlt-logo-stacked.png
Jeanie McIntyre
2019-12-20 17:27:41
2019-12-20 17:27:41
Risley Farmhouse – Continuing a Legacy of Land Conservation