Next Week is Emerald Ash Borer Awareness Week
In 2020 UVLT was given the gift of 112 acres of fields and forest in Pomfret, VT. In these woods there are stands of trees that have significant amounts of mature ash. These days, stands with high levels of ash trees make folks concerned about the threat of the Emerald Ash Borer. Emerald Ash Borer Awareness Week begins May 15th and runs through May 22nd. Read on to learn the basics about Emerald Ash Borer, where they're found, how they're moving, and what we can do to slow the spread, including actions UVLT is taking in our own forest.
What is the Emerald Ash Borer?
Emerald Ash Borer (EAB) are a non-native wood-boring beetle that attacks all types of native ash tree species. EAB were first discovered in Michigan in 2002 and now are found in 35 states, including Vermont and New Hampshire, and five Canadian Provinces. Adult EAB beetles cause minimal destruction to ash trees. Their larva, however, are extremely destructive as they eat the inner bark of the ash tree, limiting the trees ability to transport water and nutrients. The adult beetles are metallic green and ½ inch long.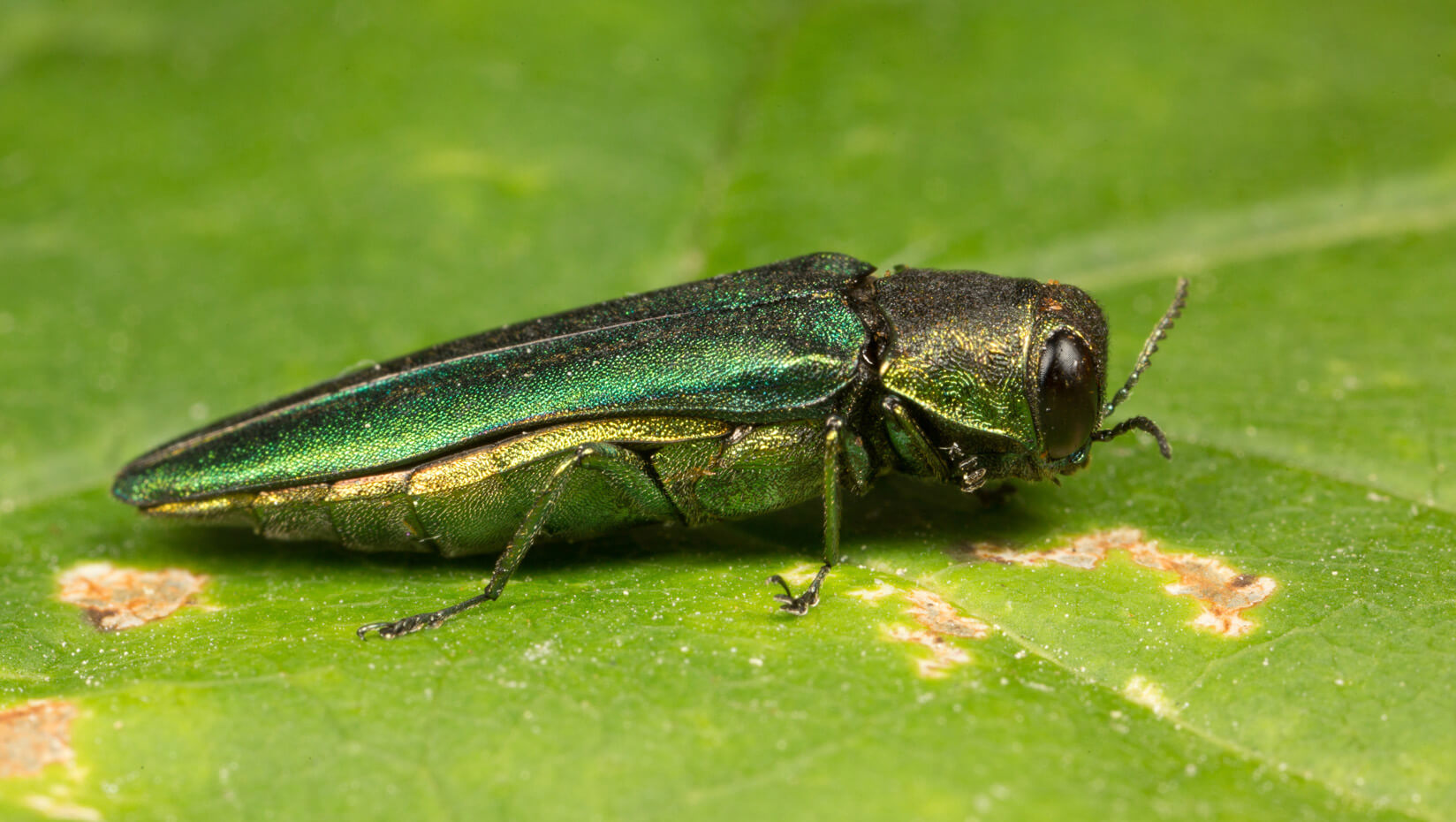 How do you know if you have them?
There are a few telltale ways to know if you have an EAB infestation in your ash trees. Ash trees that have yellowing crowns or that lose all their top leaves might be suffering from an infestation. Trees that attract large numbers of woodpeckers and see a lot of woodpecker damage may also be infested. The best signs of EAB are the D shaped holes the insects leave as the adults emerge from the bark, and the S shape lines just underneath the bark, viewed through vertical cracks, that the larva leave as they chew through the bark.
Ok, so what do you do now that you know about EAB?
If you are a landowner with a significant number of ash trees on your property the first thing to do is to consider the goals of your forest management. The Vermont Department of Forests, Parks, and Recreation suggest these key management objectives to consider:
Maintain ash as a component of the forest
Promote diversity of native species
Conserve the economic value of ash
Slow the spread of EAB
More on forest management for EAB and ash trees here.
The biggest way that we can all contribute to slowing the spread of EAB, whether we own forested land or not, is to curtail the movement of wood from place to place. EAB can survive for over a year in air dried firewood, which is one of the most common ways for EAB to spread. Many suggestions for ways we can all help slow the spread of EAB are available here.
While there are ongoing discussions in our region as to how to effectively manage ash trees in harvestable forest stands with the introduction of EAB into our states, The Forest Stewards Guild in its publication "Ten Recommendations for Managing Ash in the Face of Emerald Ash Borer and Climate Change" suggests that the best way to handle the impending EAB is to "manage the forest, not the insect" and focus on ecologically sound forest management and to continue to manage the forest in ways that increase structural and species diversity and promote regeneration.
At UVLT's Old Town Farm in Pomfret we have been working with a consulting forester and the county forester to come up with a forest management plan specifically designed to promote the regeneration of healthy ash trees. The plan involves identifying mature, healthy female ash trees and cutting openings near them that are at least a quarter acre in size. This process will ensure that we retain healthy ash trees for their value to the forest landscape, and that any ash trees that are able to survive an EAB attack will be able to grow to maturity in those openings.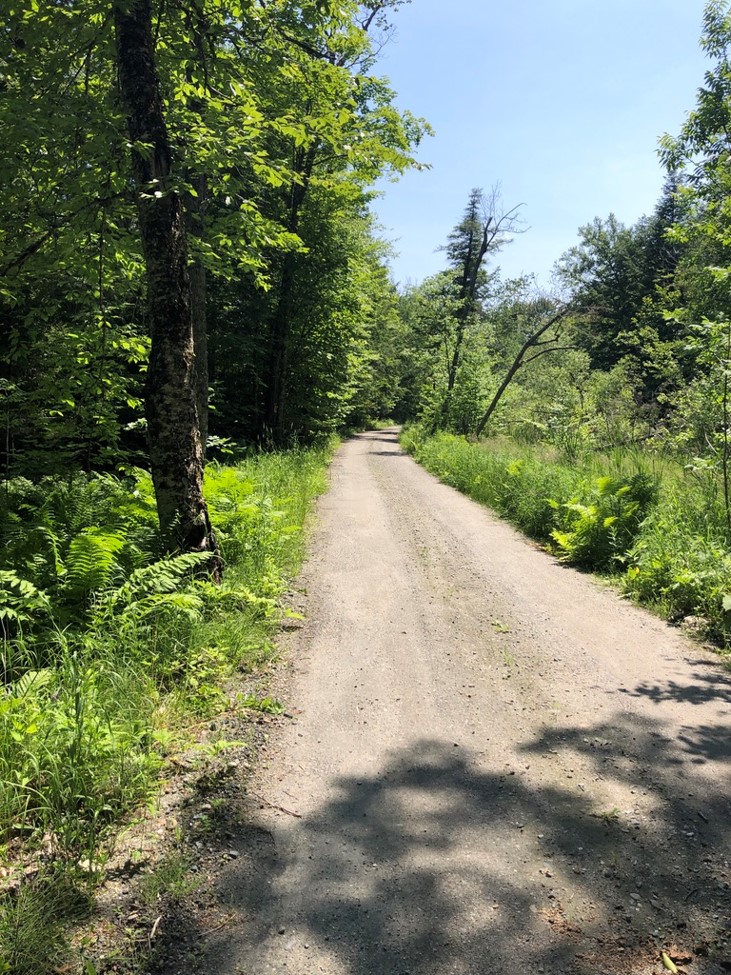 Emerald Ash Borer Awareness Week starts on May 15th and runs through May 22nd. During Emerald Ash Borer Awareness Week everyone is encouraged to take a few minutes to learn about the signs and symptoms of emerald ash borer infestation on ash trees. Now that you have learned about EAB – watch the video below and help spread the awareness by sharing on your own social media!
https://uvlt.org/wp-content/uploads/2021/05/EAB-life-stages.jpg
675
1200
Lorie Hood
http://uvlt.org/wp-content/uploads/2021/09/uvlt-logo-stacked.png
Lorie Hood
2021-05-10 17:20:19
2021-11-08 11:53:56
Next Week is Emerald Ash Borer Awareness Week