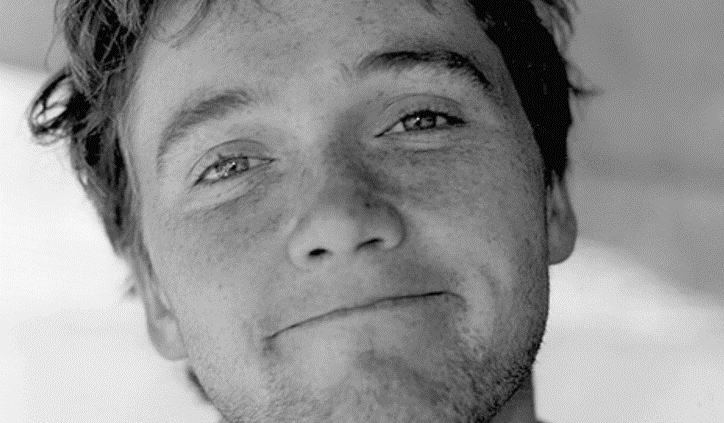 By Jeanie McIntyre
Twenty years ago, Patchen Miller was murdered as he and a friend rafted a remote river in Peru. This weekend many people will gather in Hanover to remember and honor Patchen's life. I will be among them. Patchen Miller significantly influenced my life – personally and professionally – though I cannot say I knew him well. I would guess that we met less than a dozen times. But more than two decades later, those occasions are powerful memories.
In the late 1980's I was living in Canaan, NH, newly returned to the Upper Valley and serving on the local Conservation Commission. We were a diverse group, with little town support or budget or clear direction. Sandra Miller lived in Hanover's Toad Hollow, near the town border, and came to our meetings sometimes. Now and then Patchen came with her. Those were the meetings that I recall most happily.
When Patchen came to a Conservation Commission meeting the room was brighter. It was like he had sunshine inside him. And though he was the youngest person in attendance, he had an uncanny ability to put his finger on just the thing that could bring everything into focus, get us thinking like a group, glad to be together and optimistic about what we could do. He was fun and funny. Gentle and self-effacing, he made us better.
When Patchen died, the Upper Valley Land Trust created an annual award and an internship in his name. For 20 years, each spring our staff has chosen an Upper Valley resident to recognize – someone who shares infectious curiosity and sense of adventure; someone who brings others into engagement with nature; someone with sun in their heart. Selecting an award recipient causes us to reflect on community and learning; and at our Annual Meeting, when hundreds of people applaud the awardee, we are celebrating nurturing in so many forms; the difference an individual life makes.
A few weeks after the Annual Meeting, it's summer and UVLT's Patchen Miller Internship begins. Our interns are usually undergraduates (sometimes high school students) who are selected to assist UVLT by carrying out a project of their own design.  Interns have created photo essays and calendars; mapped trails and written interpretive guides, paddled the Connecticut River, made videos and interviewed conservationists and old-timers, led outdoor programs and games for children, attended farmers markets, compiled natural resource inventories. Their creativity and excitement about the natural world enriches and inspires us – and we hope that their experience with us endures and enriches their lives as well.
Patchen Miller interns have (and will) become scientists, storytellers, artists, naturalists, trip guides, teachers and parents. I think of the internship and the Patchen Miller Award like seeds – holding hidden promise, adaptive and tenacious, travelling in unexpected directions, a little bit subversive, nourishing, beautiful.
Thank you, Patchen.
https://uvlt.org/wp-content/uploads/2015/01/Patchen.png
519
724
Jeanie McIntyre
http://uvlt.org/wp-content/uploads/2021/09/uvlt-logo-stacked.png
Jeanie McIntyre
2015-01-18 11:00:44
2015-01-18 11:00:44
Thank you, Patchen