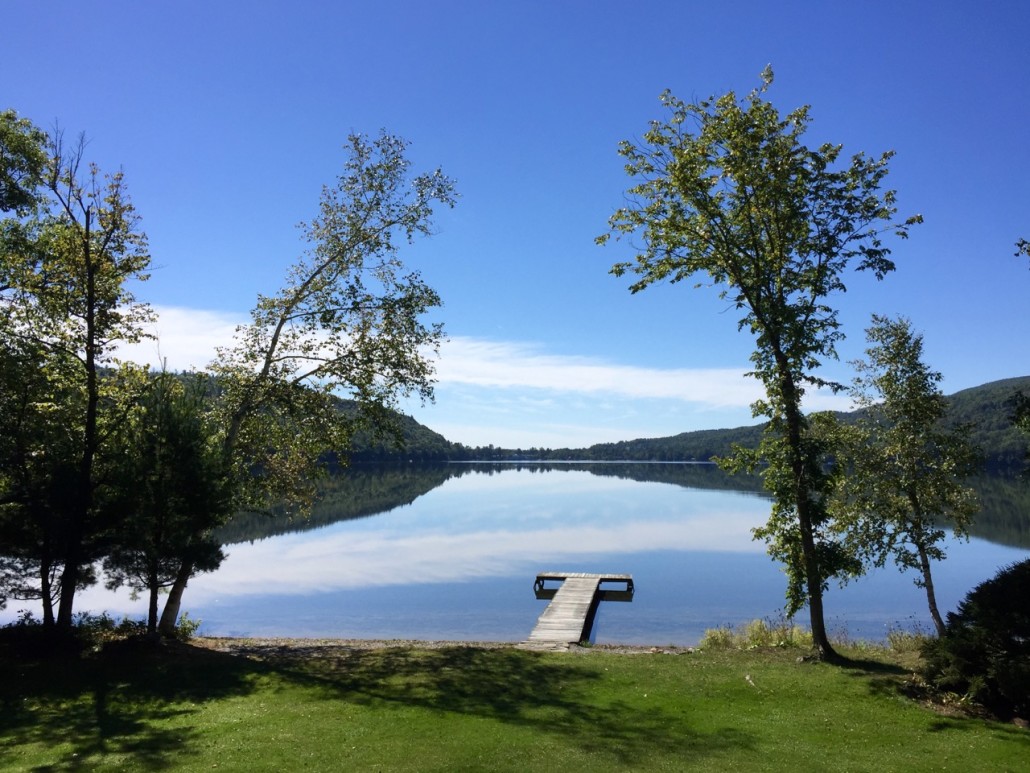 Awards and Celebration on Lake Morey
UVLT Friends, Supporters, Trustees and Staff celebrated another year of successful, innovative, and strategic conservation in the Upper Valley. On May 31, we gathered at a historic property on the shore of Lake Morey to enjoy the quiet lake and gorgeous views of Morey Mountain and share an evening of camaraderie, good food and drink, awards and stories.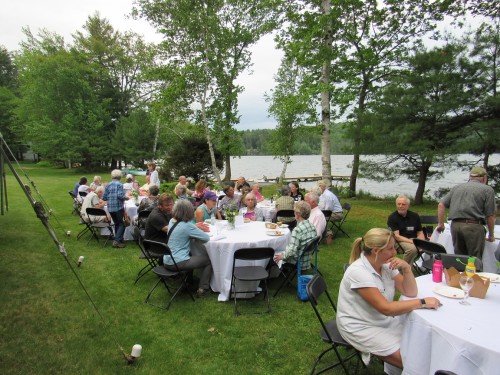 Dinner on the shores of Lake Morey
UVLT Board Chair Chris Nesbitt welcomed about 100 guests and thanked the Lake Morey Foundation for its extraordinary campaign to raise over $400,000 to acquire and conserve the forested slopes of Morey Mountain. Later Peg Merrens UVLT's VP Land Conservation presented Ray Clark with the Ashley Ambassador/Advocate award, given annually in memory of Jim Ashley. A conservation easement donor and trustee of the land trust, Jim brought people together to socialize, to solve problems, to celebrate, to be very generous. To make things happen. Jim carried land conservation in his heart and wore it on his sleeve.
Peg credited Ray Clark for his service on UVLT's Lands Committee for more than five years and on the Advisory Council for seven. She noted that Ray and his wife Tina have donated several conservation easements to UVLT. Since 2011, Ray has been working tirelessly to conserve Morey Mountain. In the Spring of 2017, after learning of the possibility that the scenic hillside might be heavily logged, Ray motivated the Lake Morey Foundation to raise funds to buy the land and protect it. Thank you Ray for all your hard work and dedication to land conservation over the years.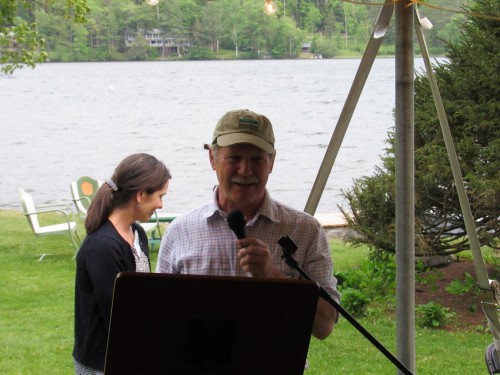 Ray Clark accepting the Ashley Ambassador Award
Willis Wood and Elena Mihaly, Trustees who chair the Lands and Stewardship Committees respectively, described UVLT's mission, work and accomplishments during the fiscal year that will end June 30. Six new parcels, including four farmland and two tracts of forestland have been conserved to date and four more transactions are expected before year end. In the first 9 months of the year, we monitored 350 conserved properties, managed more than 30 trails and paddlers campsites. More than 100 volunteers contributed over 2200 hours.
UVLT President, Jeanie McIntyre reported that in 2018, UVLT received our largest bequest ever, an endowment addition from a portion of Hank and Freda Swan's estate. Freda was serving on the Board in the late 1980's when we received the first endowment gift – $2,000. Jeanie said that one thing that hasn't changed from UVLT's earliest days is the synergy between professional staff and volunteers. Each year when we recognize individuals, we are simultaneously celebrating a way of working, the collective impact of many.
UVLT Stewardship Director, Jason Berard presented an award for volunteerism, observing that this year, for the first time, the award  honors not an individual but a company. Hypertherm associates have spent over 4,000 hours in service to UVLT in the last nine years working on trail building and habitat restoration projects. That's equivalent to a full-time staff person for two years! Thank you to all the Hypertherm Volunteers who have helped us over the years, we couldn't have done this tremendous amount of work without you!
Stewardship Director, Jason Berard presenting the Volunteer Award to Jeff Cornish of Hypertherm
UVLT Land Steward, Doug Brown, presented the Patchen Miller Award established in memory a young man whose sense of wonder and care for the natural world, keen observation and delight in discovery deeply touched the lives of many people in the Upper Valley. Doug commended Brie Swenson's infectiously enthusiastic outdoor programming with children in Norwich. From her leadership planning the Around Norwich Trail Series run, to her work on the Norwich trails committee, work with the 6th grade Trail Stewards Elective group, to building a trail with students across UVLT's Norwich Gateway property, Brie has brought passion, creativity,  and fun to numerous outdoor education projects in her community.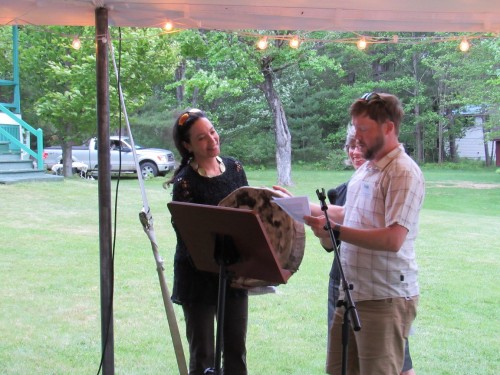 Land Steward, Doug Brown presenting Brie Swenson with the Patchen Miller Drum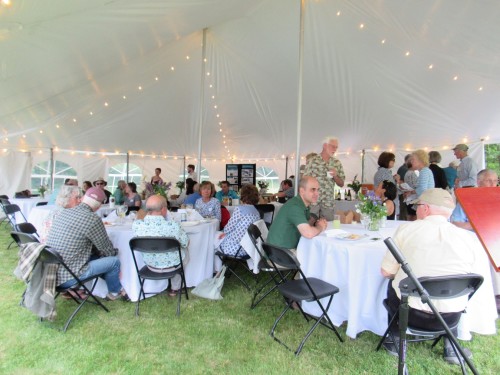 https://uvlt.org/wp-content/uploads/2018/06/BreezyBeach1.jpg
960
1280
Jeanie McIntyre
http://uvlt.org/wp-content/uploads/2021/09/uvlt-logo-stacked.png
Jeanie McIntyre
2018-06-12 12:45:32
2019-01-18 12:31:48
Awards and Celebration on Lake Morey