Conservation Impact: Local and Global
A lifelong love of nature often begins in backyard observation, whether the backyard is a city block, a subdivision cul de sac, or a farm or forest. The Upper Valley Land Trust's June 12th celebration of land conservation invites appreciation of the life around us and connections that span communities and reach around the planet.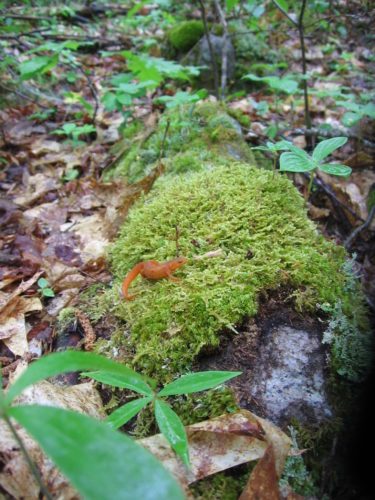 "Both urban and rural conservation can be impactful and transformative," says UVLT President Jeanie McIntyre. "In the City of Lebanon, there's tons to see and learn from. From the magnificent flock of crows returning to roost on downtown buildings at day's end, to wildflowers along the rail trail. This spring we've been watching the emergence of wood frogs from the egg masses at the vernal pool on the conserved Ticknor Woodlands just a mile from the downtown green."
McIntyre explains that UVLT chose AVA Gallery in Lebanon as the venue for its annual gathering because of its location in the Upper Valley's largest city. "Over the past year, we've worked with the City to host a number of outdoor programs under the theme 'Wild About Lebanon.' We want to share our appreciation of conserved places, large and small, and highlight some of the ways these lands contribute to human well-being and ecosystem functions beyond local bounds."
The celebration will feature a summary of UVLT's current conservation and stewardship work, recognition and awards, and a presentation by avian ecologist Len Reitsma, whose long-running study of Canada Warblers uses the conserved Bear Pond Natural Area in Canaan as a research site. Doors will open at 5pm for social time; Brownsville Butcher and Pantry will cater dinner beginning at 6pm, closing out the meal with pies from newly conserved Beaver Pond Farm in Newport (dinner tickets $20 at www.UVLT.org by clicking "Donate Now" and selecting the designation "Annual Celebration"). The formal program will begin at 7pm.
Len Reitsma grew up 20 miles west of the George Washington Bridge in northern New Jersey and learned to observe birds in a patch of woods one city block from his home. A resident of Canaan, he was involved in the effort to protect the 923-acre Bear Pond property and its 95-acre bog, two decades ago. He then led a project to compile a detailed inventory of the Bear Pond property by selecting transects so that areas of study can be rechecked periodically in order to learn more about the natural processes of nature. The study cataloged aquatic food webs, amphibians & reptiles, birds, butterflies, dragonflies, fish, plants including lichens and fungi, and small & large mammals. A professor of zoology at Plymouth State University, he's also involved with an environmental education program, now in its fourth year, at the Canaan Elementary School and abutting Town Forest.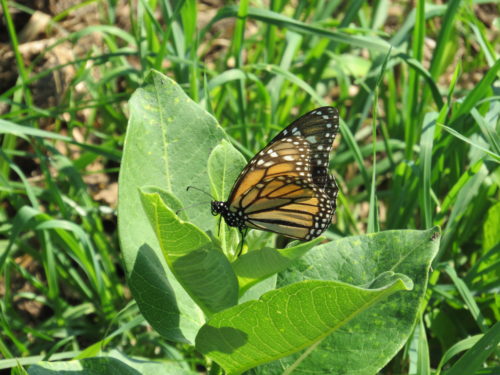 In conjunction with the UVLT celebration, two late afternoon excursions are offered: a trip to the vernal pool at the Ticknor Woodlands at 4pm, or a 5pm naturalist walk with UVLT staff on the Northern Rail Trail a few blocks from AVA (easy walking, flat, well-drained surface). Both excursions will meet at AVA before heading out.
https://uvlt.org/wp-content/uploads/2019/05/Bear-Pond-Audubon-Trail-Turtle-shell-remnants-June-3-2006-012.jpg
1536
2048
Jeanie McIntyre
http://uvlt.org/wp-content/uploads/2021/09/uvlt-logo-stacked.png
Jeanie McIntyre
2019-05-30 14:08:34
2019-05-31 11:07:05
Conservation Impact: Local and Global