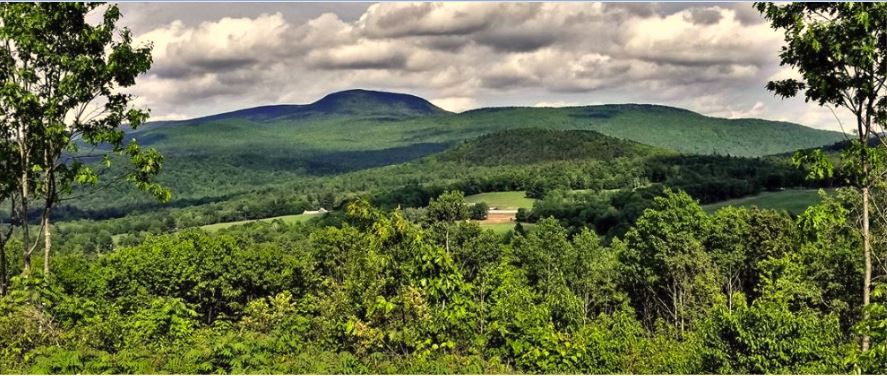 Campaign for Lyme's Pinnacle Begins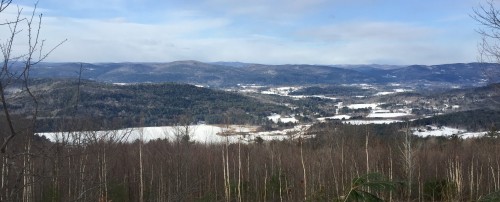 UVLT's campaign to protect the views and trails at Lyme's Pinnacle is underway! For generations, Lyme residents have loved Pinnacle, a hiking destination with spectacular views and a landmark seen from many parts of town. After receiving our townwide mailing about the initiative, Lyme's Judy Barker posted this response on the Town listserve.
"It is easy to ignore the countless requests for donations that are received this time of year but I am glad that I opened this envelope.  UVLT needs to raise $120,000 before the end of the year to  establish a fund for mowing, trail and view maintenance and creation of a parking area to improve access from Highbridge Road.  The owners have graciously agreed to conserve the land.  80% of this fund has been committed.  The remaining  20% needs to be raised before December 31, 2018.
I was happy to make a donation toward this fund.  I think that maintaining access to this wonderful hilltop is great gift to Lyme residents, beginning with the children, and to the wider population of people who enjoy using  this property.  I know of a young English woman who received her wedding proposal on top of  the Pinnacle.  Making a donation  will insure that the  same  opportunity for access exists for the  generations who will follow us.
 I dedicated my donation to my father, "Spike" Fulton, who years ago  used to take our family on ski  experiences beginning at the top of the Pinnacle,  which we reached after trudging up from Franklin Hill Road,  and ending at our house on Route 10.  This was back in the day when "glade skiing" was known as cries of, "Watch out for that tree!" and "Filling the bathtub" meant packing down the snow to fill in the sizable hole you left when you crashed in the deep snow.
I hope that access to the  Pinnacle will be preserved so that people from near and far  can continue to enjoy it and create their own memories."
We love hearing stories about Pinnacle and are grateful for the contributions and the memories shared. Learn more about the campaign for the Lyme Pinnacle Stewardship Fund here.
https://uvlt.org/wp-content/uploads/2018/12/Pinnacle-View.jpg
376
887
Jeanie McIntyre
http://uvlt.org/wp-content/uploads/2021/09/uvlt-logo-stacked.png
Jeanie McIntyre
2018-12-04 16:12:57
2019-01-18 12:20:07
Campaign for Lyme's Pinnacle Begins