UVLT's Board Gains Four New Members
We are excited to announce that UVLT has four new board members, effective July 1, 2020.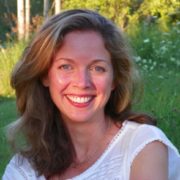 Kendall Hoyt is an Assistant Professor at the Geisel School of Medicine at Dartmouth where she studies health security and vaccine development strategy. She is also a lecturer at the Thayer School of Engineering at Dartmouth College where she teaches courses on health systems, technological innovation, and biosecurity. She completed her undergraduate degree at Duke University and her PhD at MIT. Drawn by the undeveloped beauty of the upper valley, Kendall and her husband, Manning Rountree, former UVLT Board Member, moved to this area 15 years ago. Since that time, her interest in the health and sustainability of natural ecosystems has only deepened. Kendall enjoys running, hiking, and skiing.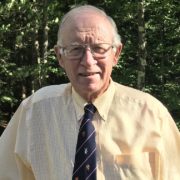 Ernst Oidtmann is a retired family practitioner of the Family Health Center in Lebanon, NH after spending forty years in service to the community. He was born and received his medical education in the Netherlands and completed his Family Practice residency in Dearborn, Michigan with an emphasis on Obstetrics and General Surgery in 1979. Ernst became a U.S. Citizen in 1983 and has been actively involved in various forms of civic engagement including the Rotary Club of Lebanon, the Mascoma Local Advisory Committee, the Lebanon Conservation Commission (which he currently chairs), and the Upper Valley Ship Modelers Guild. Ernst and his wife Linda have 2 children and 3 grandchildren. His other interests include playing the piano, sometimes in a small ensemble, and model ship building.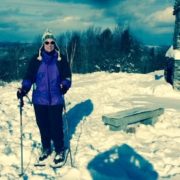 Lynne Parshall retired in 2018 as the Chief Operating Officer of Ionis Pharmaceuticals a public biotechnology company, where she continues on the Board of Directors and as a strategic consultant. She holds a BA from Harvard University and a JD from Stanford University. Lynne also sits on the Board of Directors of two additional public biotechnology companies, Akcea Therapeutics and Cytokinetics and serves on the Board and Executive Council of a newly formed nonprofit foundation, N-Lorem Foundation, which aids in the creation and provision of drugs to patients with ultra-rare diseases. Lynne and her husband moved to the Lyme from Southern California in 2015 after they fell in love with the area when one of their daughters went to Dartmouth. She and her husband spend their time hiking and skiing and when forced inside love to read and cook. They are trying hard to learn local flora and fauna and are trying their hand at gardening (when they lived in San Diego they created one of the largest native California Plant gardens in the area). Lynne is very interested in balancing the various and varied goals for conserved land.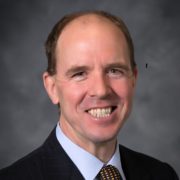 Greg Weyerhaeuser Piasecki is currently the President of Rock Island Company, a holding company with origins in the timber industry, and helps shepherd his extended family across generations. He is a mid-career professional who grew up in Philadelphia, attended Yale University as an undergraduate, and then went on to earn an MBA from the Wharton School. Prior to 2013, Greg spent a decade as the Chief Financial and Operations Officer helping grow Dragonfly Pictures, Inc., an autonomous helicopter company. He also advised private technology companies and other clients regarding venture and strategic investments. He is also the board member of the Weyerhaeuser Family Foundation and the Clearwater Management Company where he participates in Sustainable Forest Communities, International, and Children's Initiatives and helps oversee a family of private equity partnership and mutual funds, respectively. Greg lives with his three young children in Hanover, NH. He is a pilot, hiker, hunter, and cabinetmaker.
We are also saying goodbye to three long time board members this year – John Archer, Laurie Ristino, and Liz Russell. Thank you all for your time, commitment, creativity, and forward thinking as members of UVLT's Board of Trustees.
https://uvlt.org/wp-content/uploads/2020/07/UVLT-Logo-1.jpg
1144
1322
Lorie Hood
http://uvlt.org/wp-content/uploads/2021/09/uvlt-logo-stacked.png
Lorie Hood
2020-07-08 13:07:57
2020-07-16 14:15:49
UVLT's Board Gains Four New Members