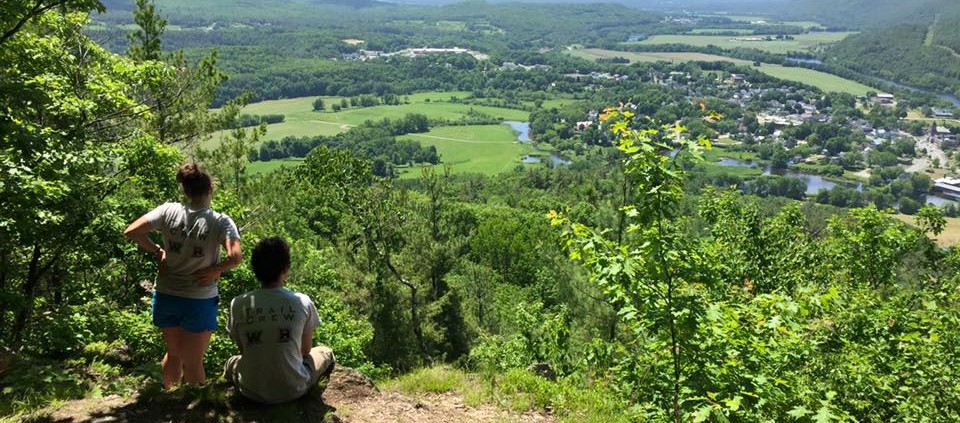 Want to Get Outside While Social Distancing? These Are Our Top Recommendations
Are you looking for someplace to get outside and away from other people during this period of social distancing? When getting outside is presumed the only safe way to leave your house, UVLT has your back! We have lots of options of trails ranging from very easy to difficult, in all parts of the Upper Valley and we are here to share them with you and answer your questions. 
Please take care of your health, the health of your neighbors, and the health of the land while you are out. Current national and state guidelines indicate that you can safely enjoy the outdoors if you maintain a distance of 6ft or more from other people. We welcome you on our land! And as more people seek outdoor time for recreation and relaxation, please remember to clean up after your pet, pack out anything you brought, and if the trailhead parking is full, seek another destination.
Below you'll find our top picks for hiking in the Upper Valley. UVLT manages 21 Conservation Areas and 200 miles of trails so if you don't see something you like here, go to our "Public Access Trails" page to find the right hiking spot for you!
Northern Upper Valley
Lone Oak Trail, Bath, NH – Difficult
The Lone Oak Trail is one of the steepest trails in the UVLT portfolio but the reward for climbing it is worth it. The view from the top of the Lone Oak trail looks south down the valley, offering stunning views of Vermont and New Hampshire. The trailhead is located on Abbot Avenue just north of Woodsville. 
Sleepers Meadow Trail, Newbury, VT – Easy

The Sleepers Meadow Trailhead is right off of Route 5 in Newbury. The trail starts at the historic farmstead (please be respectful) but soon takes you into the quiet forests. There is a large field along the trail with fantastic views into New Hampshire. Several short loops are available or they can be combined into a longer hike. More information can be found here.
Wrights Mountain, Bradford, VT – Various Levels
Wrights Mountain in Bradford has access from three different parking areas and hiking opportunities include both a lookout from high atop the mountain to the Devil's Den area, a favorite haunt of local recreationalists and nature enthusiasts. Trails are available for all levels of difficulty. In the spring Wrights Mountain has many vernal pools perfect for taking your kids to to learn about amphibians. More information can be found here. 
Southern Upper Valley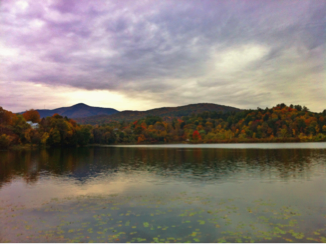 Paradise Park and Lake Runnemede, Windsor, VT- Various Levels
A popular place for walking in the heart of Windsor. Lake Runnemede is a unique body of water: so pure and alkaline that it hosts a species of pondweed only found in six lakes in the entire country. Surrounded by beautiful forest, the lake has been appreciated by generations of Windsor residents.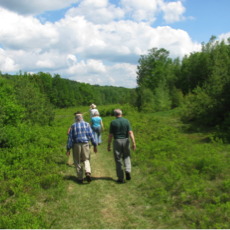 Thurber Memorial Forest, Unity, NH -Moderate
A large tract of forest in the east corner of Unity, the Thurber property was conserved in memory of Ina and Nathaniel Thurber by their daughter Laura Ryan – and in fact, the family owned the land since first arriving in Unity in the mid-1700's. That history is visible in the stone walls and foundations that lie scattered in the woods. The parcel now boasts a wonderful trail network and convenient parking access. Access is at 400 Lear Hill Road in Newport.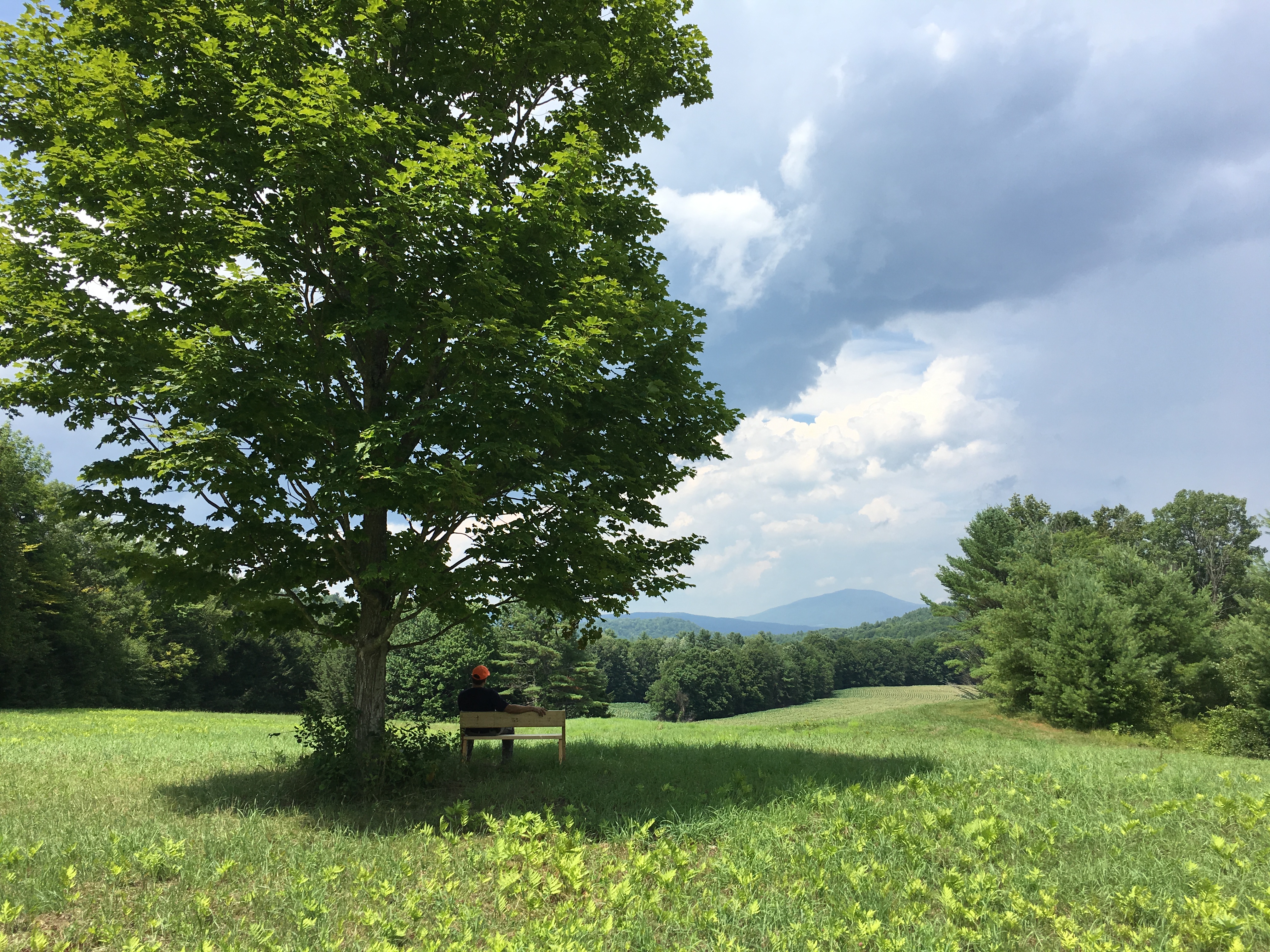 Up on the Hill Conservation Area, Charlestown, NH – Various Levels
The Up on the Hill parking lot can be accessed from Richardson Road in Charlestown. From the parking lot you walk through agricultural fields and then have the choice of a longer hike into the woods or up a shorter and easier hike to the small pond and a beautiful view of Mount Ascutney. The short hike to the pond is a great spot to bring your kids for a hike! The longer walk in the woods will bring you to old stone walls and fields, large wetlands, and a forest rich in spring wildflowers. More information is available here. 
Central Upper Valley
There are a lot of great trails listed on the UVLT website for the central Upper Valley. If you don't see something here listed in a town near you please check the website!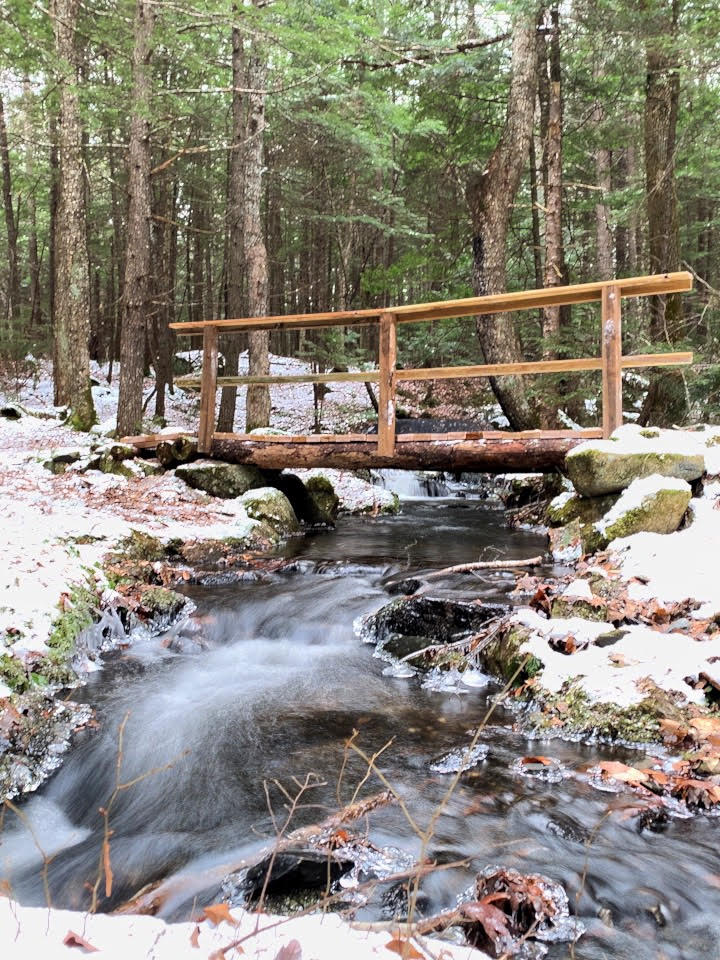 The Dismal at Pressey Brook, East Hanover, NH – Easy
One of UVLT's newest conservation areas, The Dismal is a great place to visit, especially in the winter and spring! In the winter, The Dismal boasts a large, frozen wetland perfect to snowshoe or ski over. On the other side of Goose Pond Road there are trails through the woods that are great for snowshoeing, hiking, skiing, or biking. A brand new parking lot was constructed in the summer of 2019, so now access is easier than ever. The parking lot can be accessed just past 71 Goose Pond Road on the left when coming from the south.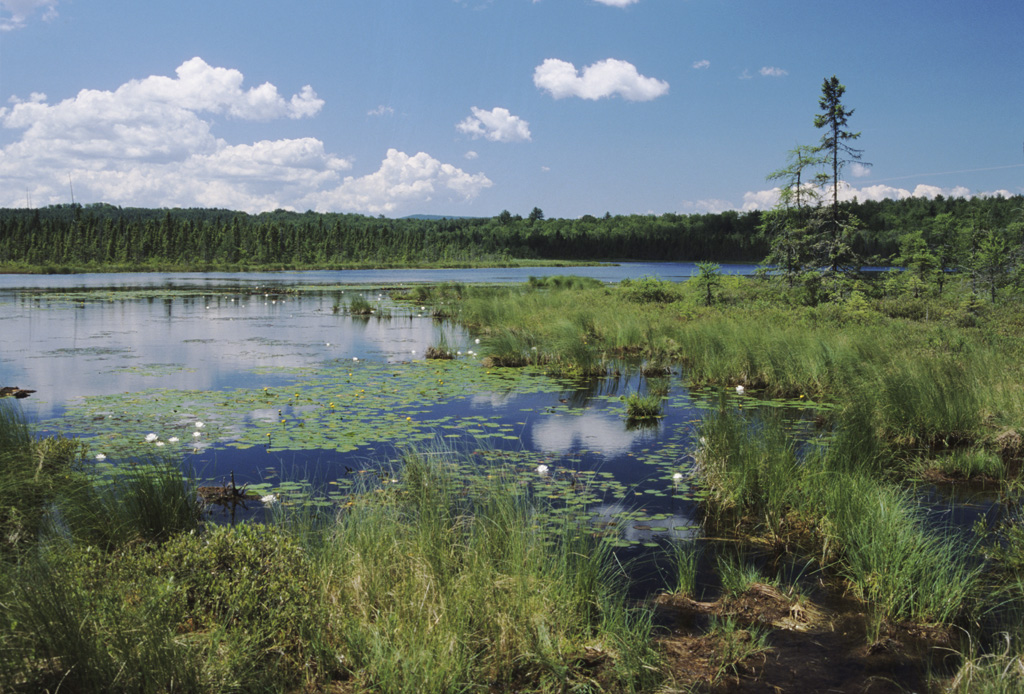 Bear Pond Natural Area, Canaan, NH – Moderate
The Bear Pond area is UVLT's conservation areas. Comprised of over 900 acres it includes 95 acres of peat bog and 65 acres of wetlands at the headwaters of the Mascoma River. The bogs host a number of rare plant species and have been described as some of the best bogs in the state. The property also features a variety of other terrain, including 60-foot-tall rock outcrops, and is primarily covered in woodlands. This is the perfect place to escape for folks interested in birds, amphibians, wetlands, and botany. The trails have been recently brushed out and are ready for visitors!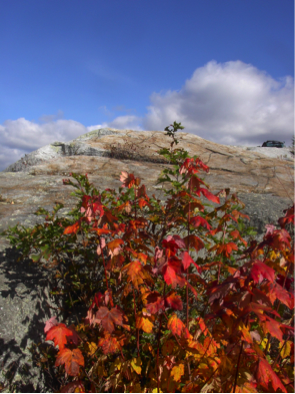 Frenches Ledges, Meridan, NH – Various Levels
A popular place for recreation, these trails in the center of Meridan never disappoint. Walk through the woods or climb to the top of the ledges. There's something for everyone here! More information is available here.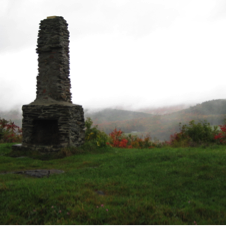 Lyme Hill and Lyme Pinnacle, Lyme NH- Various Levels
Both of these popular hiking locations in Lyme are managed by the Upper Valley Land Trust. Lyme Hill, right off Route 10 in Lyme, has a large parking lot and a variety of different trails. Hike to the top of Lyme hill, or hike the loop trails to Brant brook, or follow a pretty flat path to a wetland, the choices is yours!
Lyme Pinnacle boasts iconic 360 degree views from the top and is a popular hiking place for all kinds of recreationalists. Expect well marked trails and beautiful views from this location. There is a new parking lot off of Highbridge Road to make your hiking experience even easier.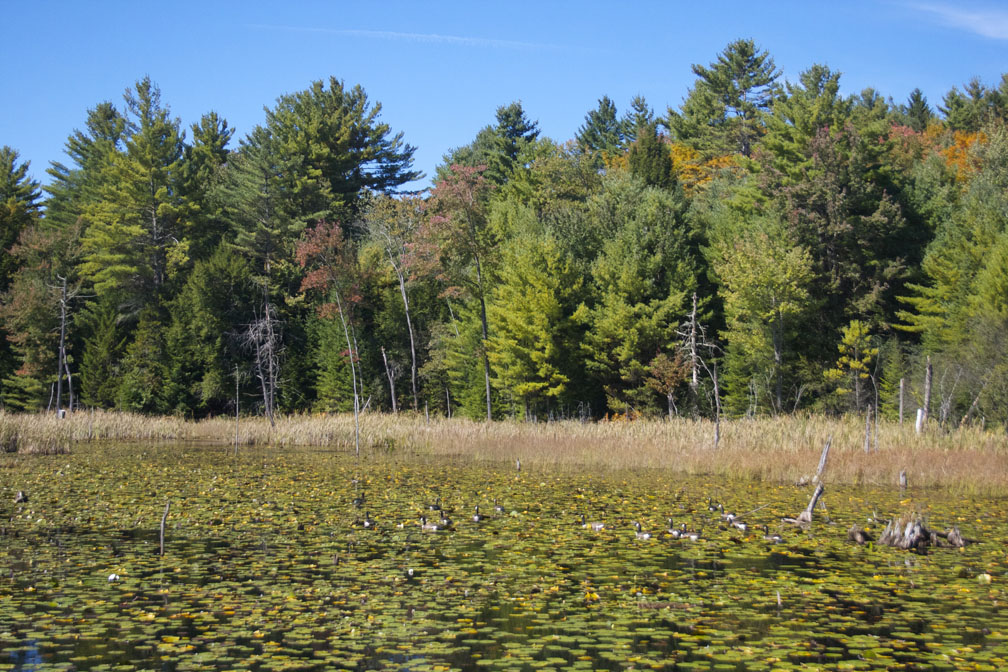 Zebedee is a beautiful place to visit in the spring. This is another popular spot for birders and botanists! This is a great place to bring your kids, as it's often used as an outdoor classroom for Thetford Elementary and Thetford Academy.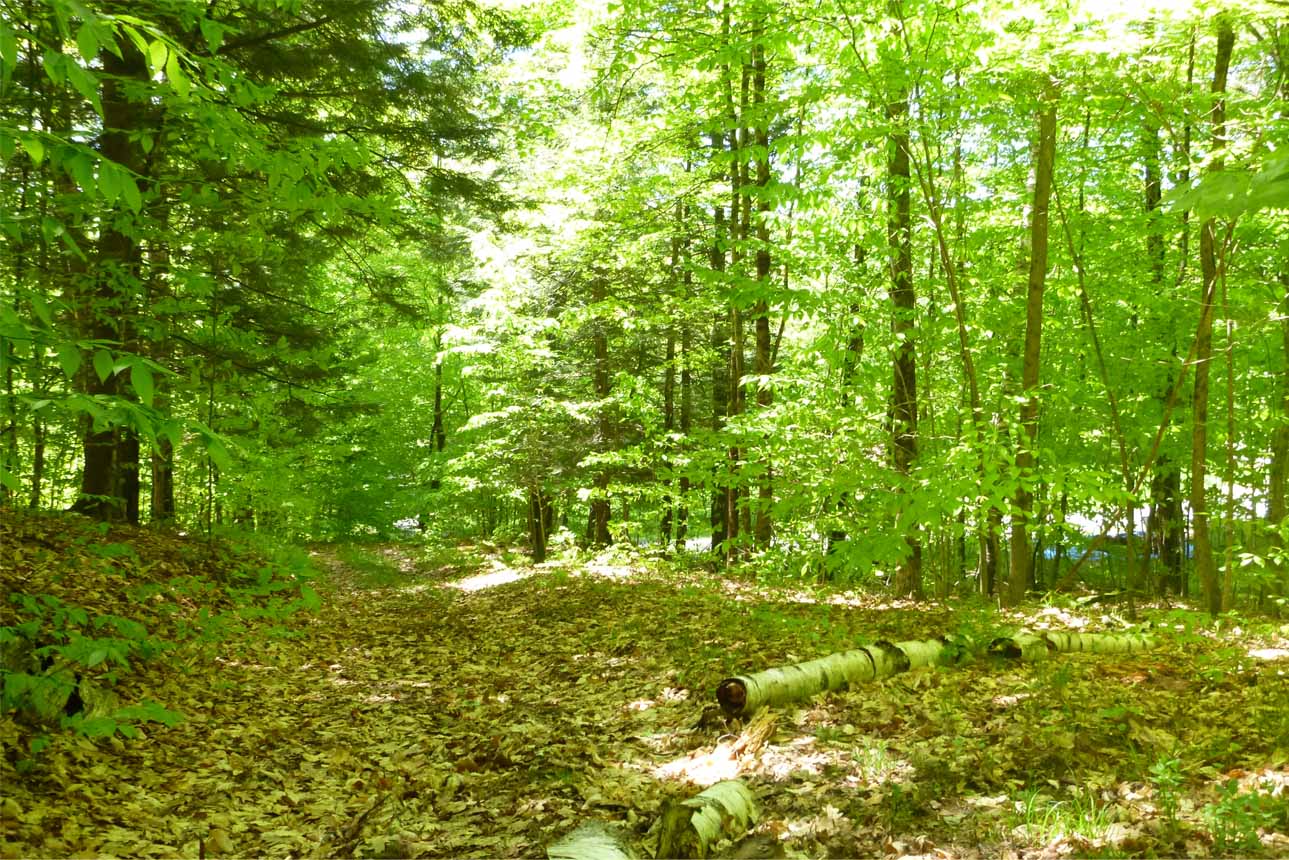 Brookmead Conservation Area, Norwich, VT
Brookmead Conservation Area is located off of Turnpike Road in Norwich, VT. These trails are popular with hikers, trail runners,  mountain bikers, skiers and dog walkers alike. While the first part of the trail climbs steadily uphill, once you reach the crest a network of easier loops open up to you. Trails from Brookmead connect to other public trails in Norwich such as Parcel 5, to make your outdoor experience even longer. A beautiful forested spot to visit, with several vernal pools and wildflowers in the spring.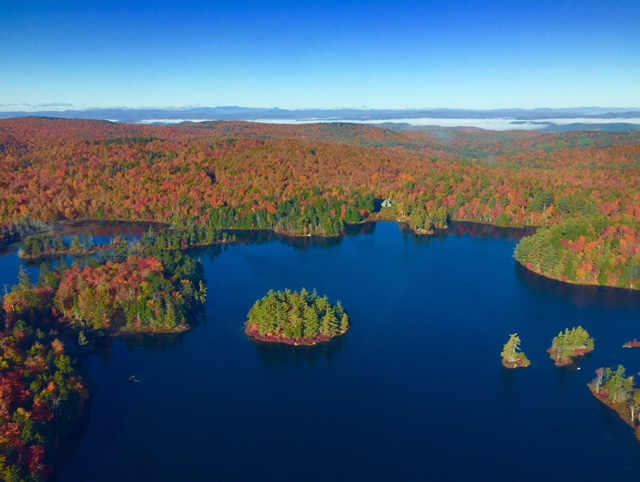 Smith Pond Shaker Forest, Enfield, NH
Located in between two large NH Wildlife Management Areas in the middle of what feels like the wilderness is Smith Pond Shaker Forest. Smith Pond Shaker Forest Conservation Area can be accessed from two different locations. The large parking lot on Route 4a or off of exit 15 from I-89. This 990 acre property boasts seven miles of trails, two waterfalls, a large, secluded pond, and a lot of Shaker history. You can walk the short trail from 4a to the old Shaker dam and spillway or from the Smith Pond Road parking lot to the pond, which are both easy, or you can hike from 4a up to the pond and back down (~5 mile, difficult) our out to Half Mile Pond from Smith Pond Road (~4 miles, difficult). There is something for everyone at Smith Pond.
If you have any questions about our trails and conservation areas don't hesitate to reach out! You can email Alison at alison.marchione@uvlt.org or find us on social media on facebook or instagram and send us a message. We promise to get back to you promptly.
https://uvlt.org/wp-content/uploads/2010/04/Lone-Oak-Trail_n.jpg
720
960
Lorie Hood
http://uvlt.org/wp-content/uploads/2021/09/uvlt-logo-stacked.png
Lorie Hood
2020-03-24 18:01:37
2020-03-24 18:07:25
Want to Get Outside While Social Distancing? These Are Our Top Recommendations