Land Conservation on the Prouty Route
Yesterday Pete Helm and Doug Brown put up more than 60 conserved lands signs marking UVLT-protected properties along the route of the Prouty. Now in its 33rd year, this event is expected to draw over 7000 participants to cycle, walk, run and row — and raise money for cancer treatment and research. The Prouty has been described as one of the most beautiful fundraising bike rides in the country. We are proud to have conserved many farms, forests, and natural areas along the way. 
Jeanie McIntyre wrote the essay below nine years ago, the first year that our land trust posted signs to celebrate the Prouty. Since then, we've conserved more parcels and the impact of land conservation has continued to grow broad and deep. It's all connected: healthy land, healthy people, healthy future. 
---
July 2005

On a late March morning six years ago, my mother rode her bike from her home in Lyme south along the Connecticut River to the Norris Cotton Cancer Center in Lebanon. There she became an in-patient for high dose chemotherapy, an early milestone in what she described as her "journey" with plasma cell leukemia.
My mother pedaled to the hospital along a familiar road. Her trip was a way of choosing to be very much alive here, part of this landscape, connected to places and people she knew and loved. She passed more than a dozen properties conserved forever – sprawling hay fields, the marsh at the mouth of Grant Brook, Irvin Wilmot's farm, the Wilder wildlife sanctuary, the car top boat launch at Hewes Brook, the Tanzi Nature Preserve and the Mink Brook Nature area, and several Norwich parcels visible across the river.
This weekend, thousands of cyclists will follow the same route. We will be pedaling with full hearts, remembering loved ones, hoping and praying for those struggling with illness, sharing our determination and our dreams, healing – and raising money for cancer treatment and research.
The Prouty Century Bike Ride & Challenge Walk travels through some of the most beautiful scenery in New England. This year, riders may pass more than 40 conserved properties, places beloved by people who have lived in and loved our Valley and imagined those who would follow.
In a tribute to those caring landowners, and with thanks to our neighbors on the frontlines of medical research, those providing compassionate care and all who support one another in illness and health, the Upper Valley Land Trust has marked the Prouty route with green ribbons on conserved properties.
Look for these lands and know their gifts are an enduring legacy, just as each advance of science profoundly alters the future for those who follow us.
My mother outlived the predictions of her diagnosis. With support from her care team, she tried new drug regimes and an autologous bone marrow transplant. She measured her health in the paths she walked with her dog, the hills she could climb on her bike. She made rhubarb pies and took photos of our town's historic barns. She signed up for clinical trials that might help other patients.
On our last bike trip together we rode to the nature area at Hewes Brook in Lyme. It was summer, early evening. The river was quiet and dark, the Vermont hills alight with sunset. My sister coached us both up the final steep section of my parent's road, with these words: "keep your eyes up. If you look where you are going, you won't wobble."
How lucky we are to live amidst a landscape that provides solace, inspiration and discovery. And where we can join in community to find a cure –Â  on bikes and on foot; with strollers, training wheels, wheelchairs and rollerblades. See you on the way!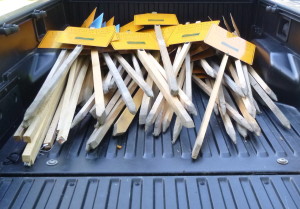 http://uvlt.org/wp-content/uploads/2021/09/uvlt-logo-stacked.png
0
0
Jeanie McIntyre
http://uvlt.org/wp-content/uploads/2021/09/uvlt-logo-stacked.png
Jeanie McIntyre
2014-07-10 12:52:10
2014-07-10 14:38:04
Land Conservation on the Prouty Route