LCHIP Grant Award is Major Milestone in Haverhill Farm Conservation
On December 4th, UVLT was awarded $59,000 dollars from New Hampshire's Land and Community Investment Program (LCHIP) for the conservation of a 40 acre portion of Dale and Jackie Lewis's Rocky Hill Farm in Haverhill, NH. These fields have been part of the Lewis family's farm for more than three decades.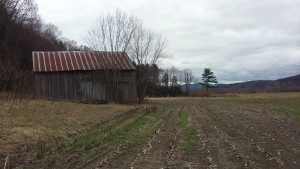 The process of conserving land can take years. In the case of the Lewis's farm, Conservation Project Manager Megan Chapman first met with them in December of 2016. Discussions about their options and the process that UVLT goes through to conserve a property took several months. In February of 2017, Megan began applying for funding from grants through the Natural Resource Conservation Service (NRCS), LCHIP and Moose Plate. In September 2017 UVLT was awarded funding from NRCS and this week we were awarded funding from LCHIP. These two grants represent 83% of the 127,000 needed for the project. There is still 17% to go. UVLT is working on obtaining additional funding through grants from other charitable organizations.
While we work on covering that 17% we will also be finishing up our due diligence and creating a baseline documentation report for the property. This document serves as a snapshot of the land in time and is what we use to compare to any changes going forward. The project is slated to close sometime in 2018.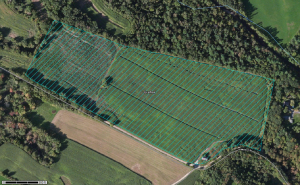 The property has a long history as agricultural land. These meadows were purchased in 1986 as supplemental land to the Lewis's home farm, where they ran a dairy operation. The Lewis's ran Rocky Hill Farm as a dairy until 2016 when they decided they were ready to slow down and move away from the hectic life of dairy farming.  Last year they sold their cows and have stopped milk production.

The meadows are a portion of the scenic open space that the public enjoys as they drive to the Bedell Bridge State Park and boat ramp. In the spring and fall the fields are a resting spot for migratory birds. Almost all of the fields are in the floodplain and 33 acres of the property are made up of prime soils. Protecting these soils means that the land will be useable for generations of farmers to come. Currently, the highly productive farmland is leased to a nearby farmer who grows corn for his dairy cows. According to Conservation Project Manager Megan Chapman, "These meadows are some of the most fertile farm soils in the Valley and it's a testament to their love of the land that Dale and Jackie Lewis want them protected so that they are open and available to grow food for generations to come. The LCHIP grant goes a long way in ensuring this project's completion and we are thankful for the continued support and advocacy of farmland conservation by LCHIP's Board of Directors."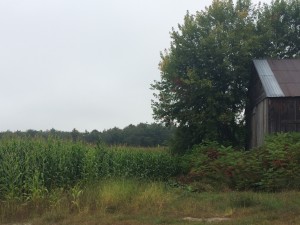 https://uvlt.org/wp-content/uploads/2017/12/IMG_5599-scaled.jpg
1920
2560
Jeanie McIntyre
http://uvlt.org/wp-content/uploads/2021/09/uvlt-logo-stacked.png
Jeanie McIntyre
2017-12-06 16:54:59
2017-12-06 16:55:42
LCHIP Grant Award is Major Milestone in Haverhill Farm Conservation