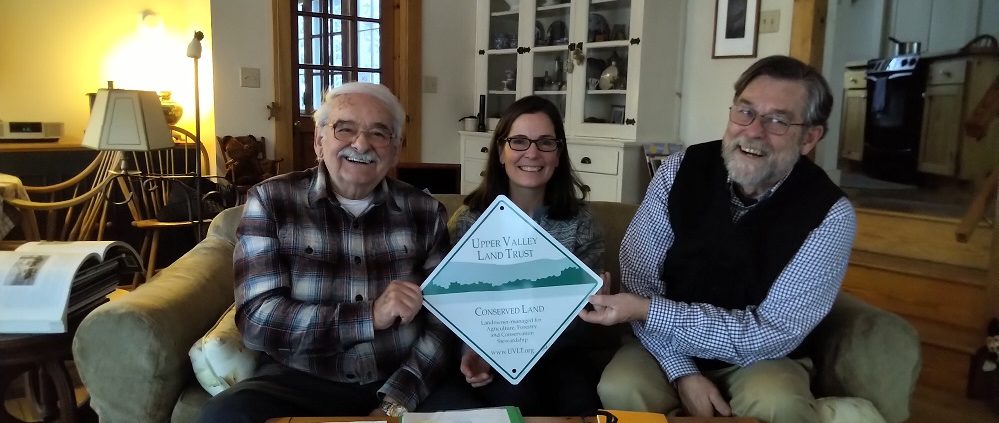 Parker Meadow – Preserving Open Space and Rural Character in Downtown Norwich
In the heart of downtown Norwich is an open meadow nestled in between Main Street and Blood Brook, behind the Catholic Church. The land is owned by Robert Parker and has been in his family since 1924. His family owned a farm on Main Street and the meadow once provided hay and pasture for the cows. The property includes a deeded right-of-way from Beaver Meadow Road and a walking trail runs from behind the church to the field where Robert mows a path and welcomes the public to enjoy the meadow for light recreational uses.
On December 17th, Robert Parker signed a conservation easement protecting this land from development, forever. Going forward the land will remain a meadow environment providing habitat for birds and other wildlife, acting as a corridor, and continue to be used as agricultural land. The public will still be allowed pedestrian access to the property. A riparian buffer, which has always been there, will continue to be maintained to provide for best water quality practices of Blood Brook.
8.5 acres may not sound like a lot, but when that land is in the center of the village and holds both historic and environmental significance for the town, it becomes a key resource to protect. The "Parker Meadow," by which it will be called, is enjoyed by cross-country skiers, snowshoers, birdwatchers, and walkers year round and the conservation easement will ensure that pedestrian public uses can continue while also protecting the habitat values of the land.
The benefits of open spaces in town centers are well known. The Norwich Open Space plan lists the open fields connecting St. Francis of Assisi Church on Beaver Meadow Road and Huntly Meadows as a unique asset worth protecting.  Parker Meadow sits within the flood plain and a portion of the property is designated as wetlands. Conserving this land will protect water quality and retain flood resiliency for the village of Norwich. The area is a wildlife corridor and birds are known to nest in the field and the shrubs near the brook. The soils of the property in almost its entirety are listed as prime agricultural soils.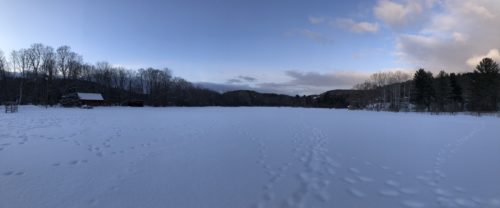 This conservation easement was generously donated by Robert Parker, with the help of funds from the Norwich Conservation Commission, and facilitated by Andy and Deb Williams.
https://uvlt.org/wp-content/uploads/2019/12/IMG_20191217_1512421_small.jpg
666
999
Jeanie McIntyre
http://uvlt.org/wp-content/uploads/2021/09/uvlt-logo-stacked.png
Jeanie McIntyre
2019-12-17 17:16:52
2019-12-17 17:19:36
Parker Meadow – Preserving Open Space and Rural Character in Downtown Norwich